Every dollar counts, which is why the Chamber continues to look for smart ways for our members to save money. As a member of the Chamber you will have access to new partnerships and offers. From office supplies to discounts on workers' compensation, the Chamber offers ways to help you cut costs.

Save money on all your essential office supply needs when you enroll today and then shop at any Office Depot or OfficeMax store. As a member of the Greater Phoenix Chamber of Commerce, you have access to exclusive savings and more with your Chamber Store Purchasing Card. Shop the way you want…whether it's online at business.officedepot.com, on the go with a mobile app or in a brick-and-mortar store, get custom-discounted pricing with the Office Depot purchasing card. To receive your Chamber member store purchasing card please text PhoenixSPC to 555-888.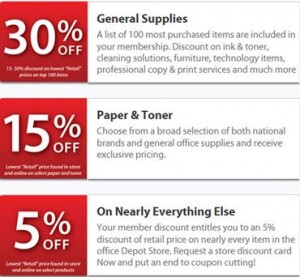 ENROLL TODAY>>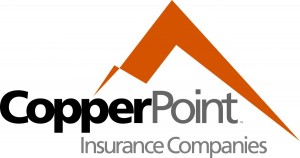 Chamber members have an opportunity to participate in the Greater Phoenix Chamber of Commerce (GPCC) Association Safety Program. This program is an optional offering to GPCC members who have workers' compensation insurance coverage with CopperPoint Insurance Companies.
The program's objectives are to reduce injuries and to keep workers' compensation insurance premiums as low as possible. Members accepted into the safety program may be eligible for a 10% discount on their premiums. They may also be eligible to receive a bonus safety dividend in addition to any regular dividends declared.
CopperPoint Insurance Companies is Arizona's largest provider of workers compensation insurance. To learn more about your eligibility, email GPCC Director of Finance Lona Teague at lteague@phoenixchamber.com or call 602.495.6486.