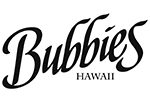 For more than 30 years, Bubbies has been an iconic brand best known for its premium Mochi Ice Cream. Starting with the highest quality ingredients Bubbies delivers the creamiest ice cream experience using a secret family recipe that gives Bubbies a superb texture and taste. Plus, its new facility located right here in Phoenix incorporates unique-to-the-industry technology that will help Bubbies continue delivering the highest quality product.
Bubbies Mochi Ice Cream, with 100 calories or less per serving, is more rich and flavorful than other mochi desserts, due to the high quality ingredients and proprietary recipe. As a gluten-free product as well, Bubbies is a perfect treat for anyone.
Bubbies is proud to be a 30-year-old brand that started in Hawaii and has kept its entrepreneurial spirit while growing into a first-class ice cream manufacturing operation with sophisticated technology and significant expansion – all done under tight regulatory food standards where safety and quality are always its No. 1 priority.
Making delicious ice cream while putting smiles on the faces of thousands of customers is what Bubbies does best! To accomplish this, Bubbies employs dozens of employees which has a positive economic impact to Greater Phoenix. Keeping up with the robust demand for its product has been a big challenge, but also a positive. Expanding rapidly, Bubbies is now available in major national chains such as Whole Foods Market, Kroger, and Safeway/Albertson's.
GET YOUR BUBBIES ICE CREAM TODAY!