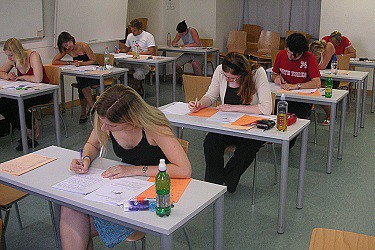 Like many Arizona parents, I have a child who has just taken the new AzMERIT exams. This school year, AzMERIT (Arizona's Measurement of Educational Readiness to Inform Teaching) replaced AIMS as the tool by which we measure what our students are learning and what our teachers are teaching in the classroom.
Why is this so important for business people as well as parents?
In a word, it's about jobs.
If we are to grow our economy and make Arizona regionally, nationally and globally competitive,  a workforce that is ready to hit the ground running on day one in is paramount.
Today's students will need to have critical-thinking and problem-solving skills that prepare them for the high-skill, high-wage jobs of the future. The Arizona College and Career Ready Standards (ACCRS), which survived a challenge in the recently completed legislative session, are rigorous for a reason: raising the bar for all Arizona students will pay off in an economic boost in the future through a smart, skilled workforce that will attract opportunities to our great state.
For today's students to be vital contributors to our economy and our communities tomorrow, we need ACCRS and AzMERIT, and we at the Greater Phoenix Chamber of Commerce are very supportive of the work done by advocates like Expect More Arizona because we support initiatives that grow our economy, create jobs for Arizonans and increase prosperity for everyone.
Even if you don't have school-age children, you're going to benefit from strong academic standards in our education system. We all are.