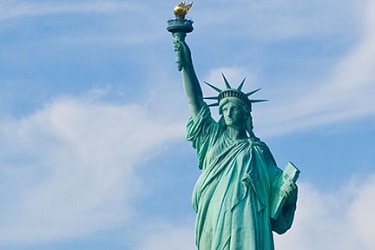 You've no doubt heard a lot of talk recently about an issue we here in Arizona have dealt with for many years. We are, for better or worse, at the epicenter of the debate on immigration. Our recent history and position as a border state ensure we will continue to feel the tremors as this election cycle shakes out.
But while sound bites and rhetoric make for wonderful grist for the 24-hour news and opinion mill, they don't get us any closer to real solutions. Comprehensive immigration reform – or the lack of it – impacts our national security, our economy, our workforce and our national identity.
Our Chamber has, for years, called on our elected officials in Washington, DC to put forth and pass sensible federal legislation that will ensure our border security, provide clarity and certainty for employers about their workers, increase our tax base and help grow our economy.
Our pleas for leadership on this issue have gone unheeded, drowned out by a cacophony of partisan bickering, inaccurate statistics and fear mongering.
America is a nation of immigrants. Millions of people have come to this country in search of a better life, drawn by the ideals on which the United States was founded. They may be your parents, grandparents, friends, neighbors or co-workers. To refuse to act on an issue with the potential to bring so many benefits to our economy and security is irresponsible.
The recent decision by the Arizona Board of Regents to allow students covered under the federal Deferred Action for Childhood Arrivals program to pay in-state tuition rather than the higher, out-of-state rate recognizes the potential going unrealized while office-seekers and ratings-grabbers continue to shout at each other.
We not only call on Congress to act, but call on you as members of the business community and citizens to let your representatives know we cannot afford more inaction. Our future depends on it.
It's time for everyone to stop yelling about immigration and start working on it. We need real answers and real leadership, not just applause lines.