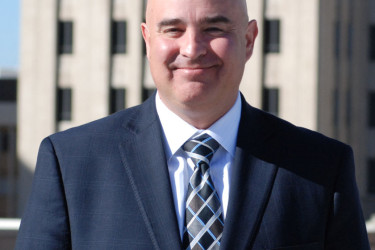 As Arizona leaders have come and gone through the years, crafting public policy that effectively considers both the human impacts and economic considerations of immigration in our state has proven challenging.
Suggested solutions run the gamut, from building a wall to blanket amnesty. Of course, the worst course of action is inaction – doing nothing. The answer – comprehensive immigration reform – addresses immigration issues with a multi-pronged approach.
These prongs include securing the border to stem the flow of illegal immigration; developing a simple, secure system for employers to verify employment eligibility; increasing opportunities for immigrants to enter the workforce and for foreign students to stay here; streamlining the process for seasonal workers and establishing a well-considered path to legal status for undocumented immigrants.
Given that Arizona boasts the 11th largest immigrant population in the United States, with more than 920,000 foreign-born residents, we'd be wise to heed the call of The Partnership for a New American Economy (NAE)'s 50-state Reason for Reform campaign. The effort, which includes the solutions listed above, highlights the benefits of immigration to local communities in each state while calling for comprehensive immigration reform.
The partnership – which leverages data and insight from more than 500 Republican, Democratic, and independent mayors and business leaders – also makes a very convincing economic case for streamlining, modernizing, and rationalizing the immigration system.
For example, its Arizona-centric report shows that leaving immigrants in limbo threatens the $1.7 billion in state and local taxes they pay and the more than 100,000 jobs provided by immigrant-owned companies.
And that's just the beginning.
During the next eight years, science, technology, engineering and math (STEM) field professions are projected to play a key role in U.S. economic growth, adding almost 800,000 new jobs and growing 37 percent faster than the U.S. economy. Immigrants play a huge part ensuring that Arizona remains a leading innovator in STEM fields including advanced manufacturing and aerospace.
Despite representing 13.7 percent of the state's population, foreign-born Arizonans made up 16.5 percent of STEM workers in the state in 2014. In fact, matching growing businesses with qualified workers – a top challenge for Arizona-based companies – is a key mission of Phoenix Forward, for our collaborative economic development partnership.
Furthermore, these high-paying jobs not only benefit those that have them, but they also have a multiplier effect on the workforce. Retaining even half of the 1,070 advanced-level STEM degree graduates on temporary visas in Arizona in 2014 could result in the creation of more than 1,400 new positions for U.S.-born workers by 2021.
Immigrants are also entrepreneurs. NAE's study reveals that the more than 60,000 self-employed immigrants in Arizona represent 22 percent all Arizona entrepreneurs. Immigrant entrepreneurs have played an important part of Arizona's economic success story.
Arizona-based technology distribution giant Avnet, a Fortune 500 company, was originally founded by Charles Avnet, a Russian immigrant. Freeport-McMoRan, another Fortune 500 firm based here, had one founder whose parents immigrated to America. Together, these two companies employ 54,000 people globally and bring in almost $50 billion in revenue each year.
While discussion of immigrants and immigration in Arizona will likely continue to elicit strong opinions from all, it is clearly poor public policy to allow roadblocks and hurdles to remain in front of those that contribute to our collective economic success now and want to do so in the future.