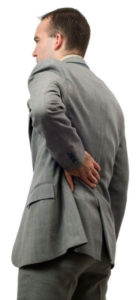 What exactly is ergonomics?
According to the Occupational Safety and Health Administration (OSHA), ergonomics can be defined simply as the study of work. More specifically, ergonomics is the science of designing the job to fit the worker, rather than physically forcing the worker's body to fit the job.
Adapting tasks, work stations, tools, and equipment to fit the worker can help reduce physical stress on a worker's body and eliminate many potentially serious, disabling work-related musculoskeletal disorders.
Ergonomic injuries or musculoskeletal disorders (MSDs), account for nearly one-third of all workplace injuries, according to the Bureau of Labor Statistics. The average time away from work it takes to recuperate is 11 days.
MSDs are linked to:
""Repetitive tasks (frequent reaching, lifting, carrying)
Overuse of muscles
Awkward postures
Forceful exertions (carrying or lifting heavy loads)
Static posture (maintaining fixed positions when working)
Common MSD injuries and symptoms may include tendonitis, carpal tunnel syndrome, reduced range of motion, loss of,strength, pain and swelling or numbness and tingling.
To overcome MSDs, employers may want to consider "designing" the pain out of repeated tasks and aligning workplaces and work stations more closely with an employee's physical capabilities.
For tips on how to design the pain away at a work station, contact CopperPoint's Loss Control & Risk Management team for an evaluation, or order the Ergonomics safety card (LC-9415) online at www.copperpoint.com.