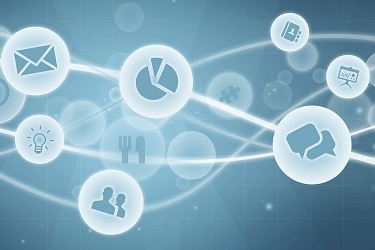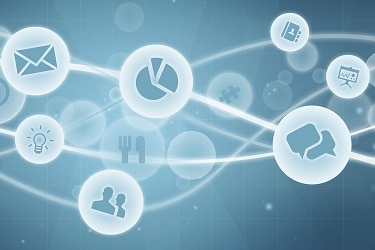 Brian Hodges brought technology consulting firm Communication Strategies to the Valley only three months ago, but his 20-year plus career in this field enables him to provide effective solutions for his clients.
Communication Strategies helps businesses make smart technology decisions, connecting them with digital resources to function and grow in a competitive market. This may include replacing standard desk phones with telephone software on computers and maintaining and upgrading aging products such as fax machines or pagers. The company has managed projects with clients in health care, government, education and more.
Hodges has witnessed an explosion of technology and product options during his career, including seeing the introduction to the commercial world of Wi-Fi, smart phones, tablets, and innovative communication software. As technology expands each year, choosing the best product is increasingly complicated. Hodges' team of professionals – with a century of combined experience between them – helps clients see through the clutter.
"One of the biggest mistakes a company can make is to buy a brand instead of a solution," Hodges says.
Throughout advancements in trends in technology, the need for reliable communication never changes.
For example, facilities and HR managers rarely consider the ability of people in their office to be able to call 911 until an emergency is already underway.
Three decades ago, when a phone dialed 911, its location was automatically determined by a database and help would be sent. Today, innovative technology allows businesses to have multiple locations, but all calls may be routed through one server room. That can be a big problem if emergency dispatchers are only provided with the physical address of the servers. Failing to consider these types of situations can cause irreparable harm to people and companies. Hodges' vast experience allows him to help companies address critical issues.
"We do this all the time and we carry the lessons learned into every client interaction," Hodges says.
Communication Strategies prides itself on its ethical approach to business. Hodges is a member of the Society of Communications Technology Consultants, a peer-reviewed organization that places heavy emphasis on ethics. It annually reviews its members to confirm their ethical practices.
"Our reputation is unparalleled in the industry," Hodges says.
Upgrading an office's communication system can be intimidating to just about everyone. Projects like this might be a once-in-a-career event for an IT or business manager, but the pros at Communication Strategies handle these types of projects regularly.
"We help businesses avoid communications catastrophes, or what I call 'resume-generating events'," Hodges says. "Hiring Communication Strategies is like bringing on a c-level expert to help you make your decisions."
– Written by Ashley McKnight, graphic designer, Greater Phoenix Chamber of Commerce.