Daniel W. Irving, Chief Master Sergeant (Retired)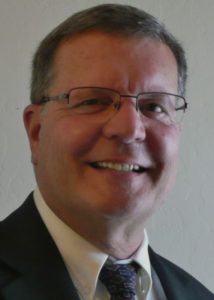 Central Area Chair
Employer Support for the Guard and Reserve (ESGR)
Dan Irving is the Central Area Chair, Arizona Employer Support for the Guard and Reserve. ESGR established in 1972, is a Department of Defense agency that seeks to facilitate and promote a culture were employers support and value employment and military service of members of the Guard and Reserve Components. ESGR advocates relevant initiatives, recognizes outstanding support, increases awareness and resolves conflict between employers and service members focusing on four core functions: Military Outreach, Employer Outreach, Employment and Ombudsman services. ESGR is volunteer led and mission driven.
Mr. Irving recently spent 2 years as Director of Operations at N1, LLC. N1, is a joint venture between B&G Aviation and Directional Aviation Capital that provides turbine engine support to Directional's fleet of corporate aircraft, as well as other third-party operators. As a startup company, Mr. Irving provided leadership and expertise in the establishment of 2 FAA Certified Repair Stations with operations located in Mesa, Arizona and Morgantown, West Virginia.
Mr. Irving served as the State Command Chief Master Sergeant for the Arizona Air National Guard. He served as Wing Command Chief Master Sergeant for the 161st Air Refueling Wing, before assuming his appointment to the position of State Command Chief Master Sergeant on December 5, 2009. Mr. Irving was the Senior Enlisted Advisor to the Adjutant General and staff on matters pertaining to policies and actions that affected the training, readiness, utilization, health of the force and professional development of the enlisted members of the Arizona Air National Guard.
Mr. Irving enlisted in the Air National Guard in 1975 and has spent 38 years in various career fields. In 1979 he became a fulltime Air Technician. Since 1995, he has held numerous leadership assignments throughout his distinguished military career as the maintenance superintendent for the Maintenance Operation Center, Quality Services, Equipment Maintenance Flight and Aircraft Maintenance Squadron with the 161st Air Refueling Wing. He also served on the Air National Guard Maintenance Chiefs Advisory Board and was technical advisor to the Maintenance Repair Review Board for the KC-135 Air Refueling Tanker Program Depot Maintenance. He earned a Bachelor of Science Degree in Professional Aeronautics in 1997 from Embry Riddle Aeronautical University. Mr. Irving retired from the Arizona Air National Guard December 31, 2013. кредит на карту
онлайн займы займ ухтазайм безработным на кивионлайн займ без кредитной истории