Published by the Arizona Business Daily on October. 6, 2016
The Greater Phoenix Chamber of Commerce says choosing the perfect parking area at Phoenix Sky Harbor International Airport can be easy if you remember a few tips.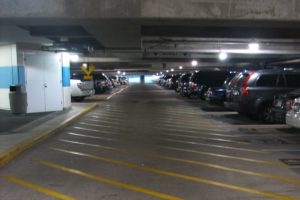 Sky Harbor offers economy parking options in various areas throughout the airport. The eastern economy parking areas are in Economy garages A and B. The Terminal 2 garage has covered and uncovered economy parking sections, starting at $4 per hour for a daily maximum of $9 for uncovered spots or $11 for covered parking.
The West Economy Park and Walk offers uncovered parking with hourly rates of $4 or a daily maximum of $7. There is no shuttle service from this lot, so it is most convenient for those using Terminal 2.
The airport has family-friendly parking spaces on the north side of the PHX Sky Train East Economy Station and on the first levels of East Economy garages A and B. Blue and white signs indicate the family friendly parking spaces.
The airport also has an online prepaid discount parking program offering discount rates for terminal garage parking. Reservations can be made up to six months in advance, but the airport recommends booking the parking when you purchase your airline tickets.
Sky Harbor also has cell phone waiting lots and parking areas so those picking up passengers can wait while the passengers are collecting luggage or walking through the airport. The lots are east of Terminal 4 and west of the Terminal 2 parking structure.
To view the article online in its entirety, visit here.