Posted Oct. 12, 2016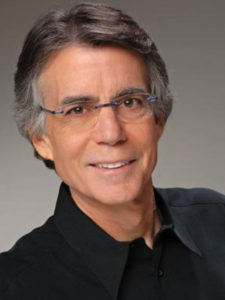 Elliott Pollack, president of Elliott D. Pollack and Co., doesn't have to look at a Chinese astrological chart to know what to expect for the economy in 2017.
"It's the year of the snail," he told the attendees at the Greater Phoenix Chamber of Commerce Economic Outlook 2017 on Oct. 11 at the Arizona Biltmore Resort.
Pollack said that we're nestled into the fourth-longest expansion since World War II. The problem, he said, is it's the slowest expansion in U.S. economic history.
"We going to see continued subpar growth in 2017," he said. "We just have to get used to it."
"There are three factors impacting our economic growth," he said. "We're affected by the subpar national economic growth, a reduced population flow into the Valley and other local factors."
Pollack pointed out that despite efforts to boost economic opportunity across the state, nearly everything is happening in Phoenix.
"Phoenix accounts for 86 percent of Arizona's growth," he said. "You could let the rest of the state disappear, and no one would notice."
What the market is seeing now, said Pollack, is as good as it gets.
Joining Pollack were keynote speaker Andrew Walker, economy reporter for the BBC Worldwide, and Jim Huntzinger, chief investment officer for Bank of Arizona parent company, BOK Financial Corp.
Huntzinger, looking at the national picture, summed it up this way: "The economy is just muddling along."
"A strong economy is added between 150,000 and 250,000 new jobs," Huntzinger said. "Now that has narrowed to 150,000 to 170,000 new jobs per month."
Nationally, Huntzinger said he doesn't see the gross domestic product getting much over 2 percent next year.
BBC economy reporter Andrew Walker spoke a little more about the impacts in the international community resulting from uncertainty related to the United Kingdom's exit from the European Union.
Brexit is creating significant uncertainty, Walker said.
Major manufacturers in Great Britain are holding back on making major investments because it's unknown what products would be subject to new trade agreements with the European Union. Tariffs could add 2 percent to 4 percent for most products, but as much as 10 percent for vehicles and vehicle parts.
Walker said economic growth prospects in Great Britain have slowed down considerably.
To view the article in its entirety, visit here. займ онлайн
займ на карту без отказов круглосуточно деньги в займ на картузайм кредитзайм экспрес займ 5000 рублей на картубеспроцентный займ работникубез процентный займ