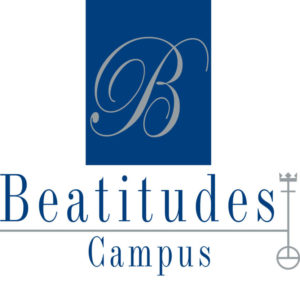 Alzheimer's—the most common form of dementia—is a progressive, irreversible and incurable disease that causes the deterioration of brain cells. According to the Alzheimer's Association, more than 5 million Americans are living with the debilitating disease. While there remains no cure for Alzheimer's disease, enormous advances have been made in research.
Beatitudes Campus, a life plan community known for active senior living, offers a complete range of services. What sets it apart is the staff's dedication to dementia research and education. Through its award-winning research, Beatitudes Campus is improving care practices for people at early, moderate and advanced stages of dementia.
Comfort Matters® got its start in 2005 when Beatitudes Campus partnered with Hospice of the Valley and received funding from the BHHS Legacy Foundation. The goal was to create a model program of best practices to improve quality of care and quality of life for people with dementia. After the development of its uniquely person-directed approach to memory support, it was time for Beatitudes to put its research into practice at its Vermilion Cliffs residential care center.
It's no small task to change virtually everything about the way care is provided in a dementia care center. However, the team at Vermilion Cliffs embraced the challenges head-on and used them as learning experiences. The staff at Beatitudes Campus embraced the new person-directed approach and learned to anticipate people's needs to ensure their comfort at all times.
Successes with the person-directed and staff-empowered approach at Beatitudes Campus led the researchers to further collaborate with colleagues in other organizations. These organizations also reported positive results.
"The program has completely changed the way dementia care and memory support are provided not only at Beatitudes Campus, but also at other life plan communities across the country," says Beatitudes President and CEO Michelle Just. "Our Comfort Matters® dementia care education puts the latest science and research-based best practices in the hands of health care professionals, caregivers and families so they can make a positive difference in the lives of people who have trouble thinking."
"The Comfort Matters® team has educated thousands of health care professionals, doctors, medical students and caregivers across the United States, as well as Canada, Great Britain, Sweden, China, Australia and Singapore," says Beatitudes Campus Director of Research and Education Tena Alonzo. "The Comfort Matters® program also offers an intensive educational program that leads to accreditation to other life plan communities, as well as long-term, assisted living and dementia care programs.
With its ground-breaking research and a strong focus on promoting comfort, it's no surprise that Beatitudes Campus has received national and international acclaim, including segments on BBC, The New Yorker and The New York Times. The campus received the 2010 Excellence in Research and Education Award for the Comfort Matters® program from LeadingAge, a widely respected national advocacy organization and the trusted voice for aging in America. Beatitudes Campus also received the coveted Public Trust Award from LeadingAge in 2013 for advancing public trust and confidence in aging services.
"Beatitudes Campus is not part of a national organization," Alonzo says. "So it's incredible that a stand-alone campus like us is respected nationally and internationally. It further legitimizes what we're doing."
To learn more about Beatitudes Campus, visit www.beatitudescampus.org or www.comfortmatters.org.