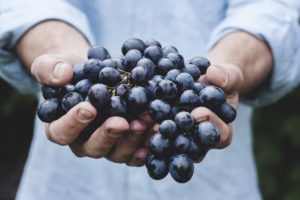 We all strive to make better choices when it comes to food, but let's face it, healthy is hard. Or so we thought. In honor of National Healthy Eating Day on Nov. 6, these Greater Phoenix Chamber of Commerce members have healthy options to battle the calorie-laden choices flashing across every billboard, commercial and magazine while pleasing even the pickiest eaters.
Whole Foods is a one-stop shop for everything fresh and healthy. Driven by the motto "Whole Foods, Whole People, Whole Planet," the store provides the highest quality natural and organic products every day of the week. Whether deciding on a dish for dinner at home or doing a weekly grocery run, Whole Foods has you covered.
At Mad Greens, fast doesn't mean sacrificing quality. Salads, wraps, soups and even juice combinations are all prepared in-house from locally sourced all-natural ingredients. With Mad Greens' "you'll taste the difference or we'll replace it" guarantee, customers are sure to find a delicious meal to feel good about.
"Healthy food for a happy world," is what Flower Child strives towards in every meal. Part of Fox Restaurant Concepts, Flower Child's food is always served quickly without compromising on freshness. With vegan, vegetarian and gluten-free options, there is something on the menu sure to please everyone.
Stop by Bluewater Grill for high-quality seafood that tastes as if it's fresh off the boat. At Bluewater Grill, the customer experience is top priority and serving quality seafood that is caught sustainably and prepared to order is exactly how the restaurant delivers on that priority. Everything from award-winning chowder to swordfish and oysters can be enjoyed while relaxing on its patio.
With unique cooking techniques such as brick oven roasting and open-fire grilling, Seasons 52 delivers a one-of-a-kind dining experience. From lactose and dairy sensitive options to vegan and gluten-free, the restaurant has every diner's dietary needs covered.
Wildflower Bread Company delivers on taste and quality in every meal. Beginning with handcrafted bread that is baked fresh daily and free of additives and preservatives and continuing with wholesome soups made with natural ingredients and served in an award-winning Sourdough bread boule, Wildflower guarantees to leave patrons wanting more.
Serving an anti-inflammatory menu, True Food Kitchen is all about healthy, tasty food. From kale and quinoa to butternut squash pizza, every meal is sure to make mouth and bodies happy. Vegan, vegetarian and gluten-free choices ensure there is something for everyone.
– Written by Danny Imes, digital marketing coordinator, Greater Phoenix Chamber of Commerce.