In big cities and small towns across America each November, we pay homage to veterans, military heroes and active service members. Once the parades are over, most Americans return to their daily lives, with little attention paid to veterans and their families until the next parade.
No one organization can meet all needs for the entire military and veteran population, according to Goodwill of Central Arizona. Below are some noteworthy Valley organizations that support active and former military service members year round. From raising awareness of veteran homelessness to reducing veteran suicides to supporting veterans' needs with financial services and loans, these organizations make a positive contribution to the lives of veterans and their families.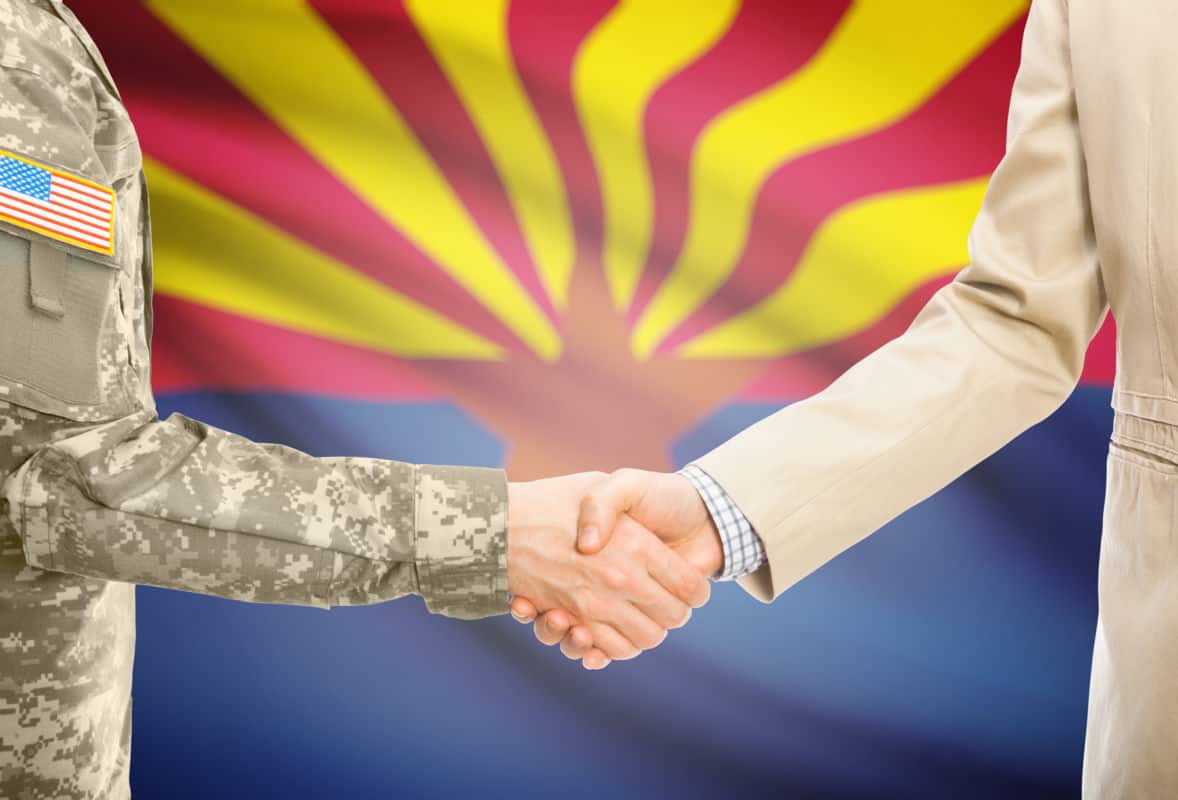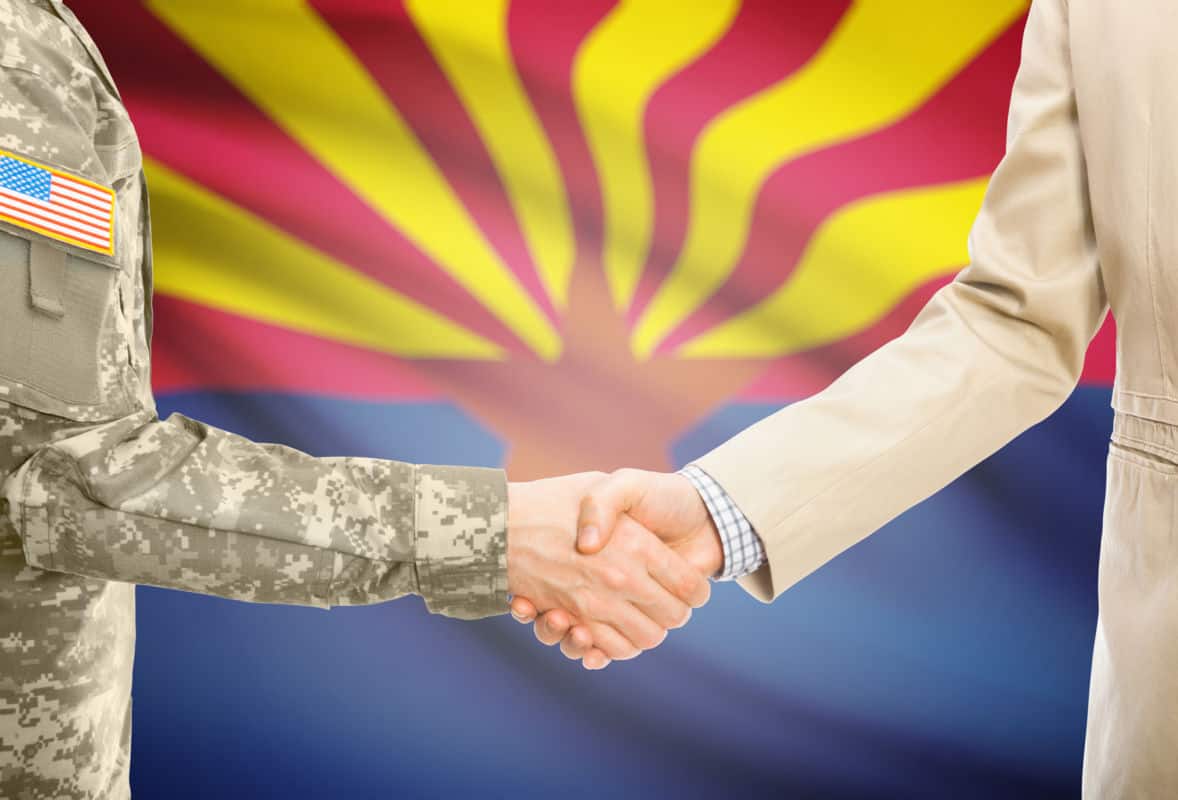 AmTrust Bank in Phoenix, a division of New York Community Bank, believes that giving back is an essential part of being a good corporate neighbor. Giving back takes various forms, starting with financial services. AmTrust offers exclusive military checking accounts for active and former military personnel, including discounts and fee waivers on a variety of services, as well as the ability to earn additional interest on new CDs.
"We are proud to be good neighbors who are actively involved in our community through volunteer service, financial support and more," said AmTrust Bank Financial Service Associate Casey Smith-Forrest. "With a long history of service and commitment to the communities where its family members live, work and serve, New York Community Bank shares our commitment to Phoenix and encourages our active involvement."
Serving our country for more than 40 years, Employer Support of the Guard and Reserve (ESGR) fosters a culture in which all employers support and value the employment and military service of members of the National Guard and Reserve. ESGR meets the needs of Guard and Reserve members, their families, and America's employers by joining forces with a network of other national, state and local government and professional trade organizations.
"There is tremendous value in hiring Guard and Reserve members," said ESGR Central Arizona Area Chair Dan Irving. "ESGR provides educational outreach to employers so they have better understanding of the commitment of Guard and Reserve members and how their service is different from veterans."
As a community organization, Goodwill of Central Arizona is committed to providing the best care and support to all those who serve. The organization seeks to build a continuum of care that addresses the needs of the entire military, veteran and family population. Be sure to save the date for Goodwill's 8th annual statewide symposium in support of service members, veterans and their families.
Homes for Heroes provides extraordinary services and savings to local military veterans when buying or selling a home. With a dedicated mission to give back to those who have selflessly served our country, the organization also gives back to those who serve our community on a daily basis, including teachers, firefighters, police and health care professionals.
"The Homes for Heroes program was created after the tragic events of 9/11 as gratitude to the men and women who have given so much," said HomeSmart Realtor Catherine Clock. "It's truly an honor to be a Homes for Heroes affiliate realtor."
S.E.E.4Vets collaborates with Arizona community colleges to shape, fund and implement tutoring-type programs to improve student veteran retention and inspire these veterans to persist and advance in their school academic work. In addition, the organization provides student veteran-employer business connections to promote the unique and specific talents former service members bring to the workplace.
Honor, integrity and service are the fundamental ideals fostered within the military—and the traits Sonora Quest Laboratories (SQL) looks for when hiring candidates. Throughout the years, SQL has proudly participated at local military hiring events and works with www.military.com to promote positions to attract veterans.
"The service and commitment of America's veterans is humbling and impressive," explained SQL Chief People Officer Lorraine Field. "At SQL, we want to be sure our company and our hiring efforts are attracting these worthy individuals to the team."
The Southwest Veterans Chamber of Commerce is a nonprofit organization whose mission is to improve business opportunities and enhance the economic environment of veterans, veteran-owned businesses and veteran-supportive businesses in the Southwestern United States.
Through housing, counseling, employment and other support services, U.S.VETS – Phoenix helps homeless and at-risk veterans and their families' transition successfully to civilian lives. The organization provides housing to 900 veterans and places more than 250 vets into jobs each year.  More than 400 local veterans and their family members receive other services to help them regain and maintain independence. In addition, this dedicated organization serves 95,000 meals to homeless veterans annually.
"At U.S.VETS, we believe no veteran should be left behind," said U.S.VETS Executive Director Michelle Jameson. "No one who has worn the uniform for our country should be living on its streets."
Vets' Community Connections (VCC) is a community-based initiative designed to involve a greater number of individuals in veteran reintegration efforts. Its mission is based on a simple premise: the most effective way Americans with good will, but limited time, can support veterans is to talk to them; give them information and advice about the community, and help build the community networks that veterans and their families are looking for. VCC, which launches on Nov. 14 in Maricopa County, will enable community residents to use their experience and expertise to give veterans/military and their families the answers to a host of questions that fall outside the realm of traditional veteran service organizations.
"After World War II, three out of four Americans had a personal connection to the military; today it's one in 10," said VCC Co-founder Kari McDonough. "We need to fix that.  It's one of the major reasons we started VCC."
"VCC enables local residents to do more than just say 'thanks for your service,' " added VCC Co-founder and Doug Wilson. "It will facilitate direct interactions with veterans at a time when few Americans know someone who has served in the military."