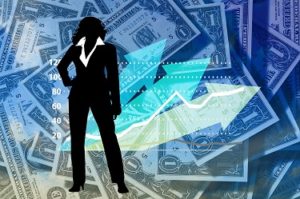 Entrepreneurs are the lifeblood of an economy, providing prosperity now while building the foundation for future business ventures to succeed. Many organizations, governmental entities and universities are vested in helping entrepreneurs refine their ideas, take them to market and turn them profitable.
Through the Phoenix Forward >> collaborative economic development initiative, the Greater Phoenix Chamber of Commerce is one of those organizations focused on individual business success, driving growth in targeted sectors and developing a thriving regional economy.
In honor of National Entrepreneurs Day Nov. 15, business owners who have already faced and conquered many of the challenges of finding entrepreneurial success share tips and advice on not just surviving, but thriving in today's economy.
What has made you or your company successful in Arizona?
"Our company has been successful due to our ability to find resources within Arizona. There are so many resources and ways to connect that an entrepreneur should first fully understand what organizations can provide and then when appropriate, fully engage. Just signing up or buying a membership is a waste of time and effort."
– Russ Yelton, CEO, Pinnacle Transplant Technologies; 2015 IMPACT Small Business of the Year; 2015 IMPACT Entrepreneurial Excellence Award recipient 
"I have always connected with the innovative growth nature of Arizona. I routinely direct my team to challenge the status quo and provide service exactly the way our customers want it, not how we think they want it."
– Ken Goodrich, owner, Goettl Air Conditioning; 2016 IMPACT Response to Adversity Award recipient
"From its early beginnings, Ideas Collide always made a point of being a part of the fabric of this community through giving and volunteering. Since our earliest days, we have held quarterly team volunteer activities and teamed up with great organizations. By having a community-oriented focus, we have also been able to attract great talent to our team."
– Rebecca Clyde, Co-founder & CXO, Ideas Collide; 2016 ATHENA Private Sector recipient
"LifeScape's 'secret sauce' lies in our truly patient-centered approach. Everything we do, including bucking the insurance-centered system, is in alignment with what patients truly want – comprehensiveness, sufficient time to be heard, proactive/preventive approach and truly collaborative care."
– Susan Wilder, MD, President and CEO, LifeScape Medical Associates, PC and LifeScapePremier, LLC; 2016 ATHENA Public Sector finalist 
"Vista College Prep is successful because we have clarity around our mission and vision. Unified by a common goal, our entire team is working to execute at a very high level – creating a model of excellence in urban education."
– Julia Meyerson, CEO, Vista College Prep; 2016 ATHENA Young Professional finalist
What piece of advice would you give to another person or company looking to find success as an entrepreneur?
"Remember that it takes a village! When you build a strong network of supporters, you will find that doors open to you much more easily. Step out of your comfort zone and get involved in the community, in professional associations and in entrusting to your team to do the same. The best talent and the most loyal customers will find you if you are out there making a positive difference. "
– Rebecca Clyde, Co-founder & CXO, Ideas Collide; 2016 ATHENA Young Professional recipient
"As an entrepreneur you will have high highs and low lows – don't get distracted by either!"
– Julia Meyerson, CEO, Vista College Prep; 2016 ATHENA Young Professional finalist
"Create a culture of improvement and innovation in all things in your business and do them bigger, better, faster and smarter than the other guys."
– Ken Goodrich, owner, Goettl Air Conditioning; 2016 IMPACT Response to Adversity Award recipient
"Fully understand your own capabilities. It takes a different skill set to take a company from $0 to $1 million, $1 million to $10 million and $10 million to $100 million. Be sure to surround yourself with people smarter than you who can guide you to success."
– Russ Yelton, CEO, Pinnacle Transplant Technologies; 2015 IMPACT Small Business of the Year; 2015 IMPACT Entrepreneurial Excellence Award recipient 
"Stay true to your passion, your values and the values of those you serve. When I served as medical director for Concierge Choice Physicians, I spoke with many physicians who were considering starting a direct primary-care model. Some were truly driven by passion to serve and deliver high-quality service to their patients while a few were seeing an easier lifestyle and a nice glide-path to retirement. Those in the latter group might see transient success but would likely fail the endurance test."
– Susan Wilder, MD, President and CEO, LifeScape Medical Associates, PC and LifeScape Premier, LLC; 2016 ATHENA Public Sector finalist
кредит