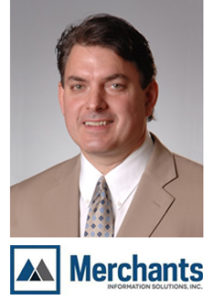 Businesses large and small face a growing threat from cyber attacks. Approximately 83 percent of small-business owners still don't have a formal cybersecurity plan, despite the fact that more than half (54 percent) have been a victim to at least one type of cyber attack. Despite the prevalence of cybercrime across all industry sectors, many companies are still taking a passive or reactive approach toward cybersecurity.
"Cybersecurity should be a top-line business issue for any company," said Mark Pribish.
As vice president and ID theft practice leader at Merchants Information Solutions (MIS), Pribish helps lead the product line development, marketing and sales of MIS's consumer identity theft and small business data breach solutions. With more than 100 years of service and innovation, MIS is a leading provider of world-class identity theft and background screening solutions.
"Small business owners must make cybersecurity a priority," Pribish said to an audience of Arizona small business leaders.
Oftentimes, it's not the business owner that makes the discovery about a data breach.
"Approximately 92 percent of companies who experience a breach didn't know it and were notified by a third party," Pribish said.
Pribish added, "Cybersecurity is everyone's responsibility. Small business owners should adopt a security policy and a well-rehearsed breach response plan. It's no longer a question of if it will happen, but when."
Pribish says that security breaches hurt small businesses the most.
"If you think that you can get away easily after an attack, think again," Pribish said. "The cost of recovery is detrimental to the future of the business and often leads to the shutdown of small businesses."
"It's not surprising that small businesses have increasingly become the main target."
The average cost of data breach recovery for small business owners is $36,000 and can even lead to a loss of up to $50,000, according to Security Magazine.
Pribish says that it's often harder for smaller organizations to secure themselves due to lack of resources or even lack of awareness. Cyber insurance is also something that all companies should be reviewing and considering, depending on the type of information that they store, transfer and save.
It is important for small business owners to understand the reality of a data breach, the reality of identity theft and the threat landscape, he says.
Data breach risk factors include people, processes and technologies, according to Merchants Information Solutions.
People—the insider threat—can include current and former employees, customers, associates, vendors and independent contractors.
Processes—your company's formal way of conducting business—needs to be aligned, defined and documented.
Technologies—software and hardware relied upon to conduct and grow your business—should be frequently monitored to identify vulnerabilities and cyber threats.
"The cost of a data breach may be expensive," Pribish concluded. "But protection and peace of mind are priceless."
To learn more about Merchants Information Solutions, visit https://merchantsinfo.com.
– Written by Jill A. Brownley, marketing and communications director, Greater Phoenix Chamber of Commerce.