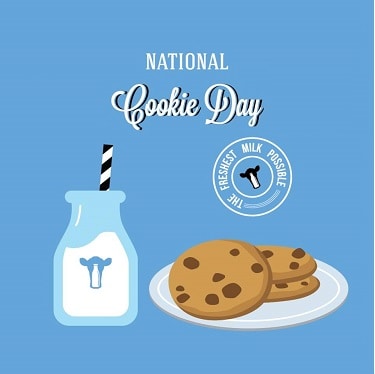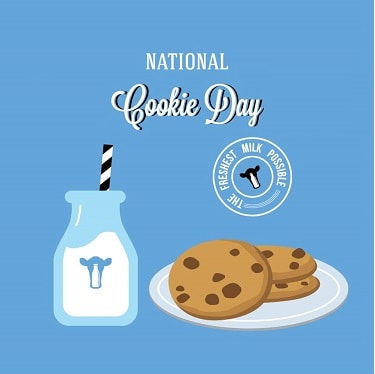 Nabisco has spent years convincing the cookie-eating public that an Oreo is milk's favorite cookie. But no one has ever stopped to consider which milk is Oreos' favorite. In honor of National Cookie Day on Dec. 4, we investigated that question. Fortunately, we only had to look 10 miles south of downtown Phoenix to find the answer.
Kevin Danzeisen, president and general manager of Danzeisen Dairy, which has been operating in Arizona for more than 50 years, makes an irrefutable claim to the title of cookies' favorite milk. The proof is in the products.
"We deliver the best milk in the world to stores in our signature glass bottles at the height of freshness," said Danzeisen, whose business was named the 2016 IMPACT Small Business of the Year by the Greater Phoenix Chamber of Commerce. "Our milk is the perfect companion to cookies, desserts, cereal, recipes or any time you need it. I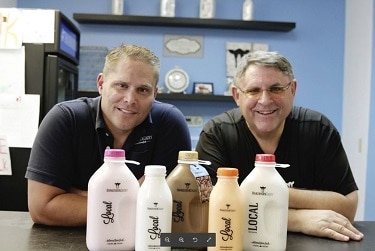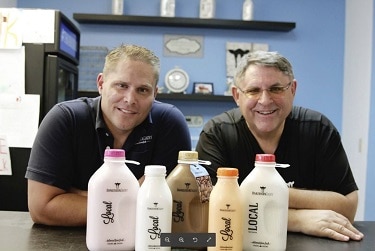 enjoy our whole milk straight from our ice-cold glass bottles."
Although it increases the cost, Danzeisen Dairy uses glass bottles for all of its 15 milk products, which includes the standard milk varieties, flavored milks including chocolate, strawberry cold-brew coffee and root beer and light and heavy creams. Danzeisen Eggnog is available right now for the holidays, too.
Danzeisen says despite the cost, using glass exclusively is an easy choice because it is 100 percent recyclable can be "recycled endlessly without losing quality or purity" and, of course, it maintains the integrity of the milk.
"Glass is nonporous and impermeable, so there are no interactions between glass packaging and products to affect the flavor," Danzeisen said. "No nasty after taste, ever!"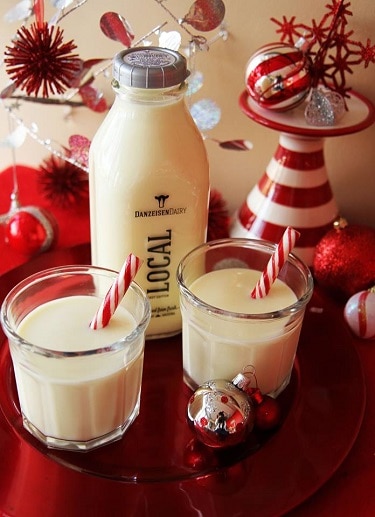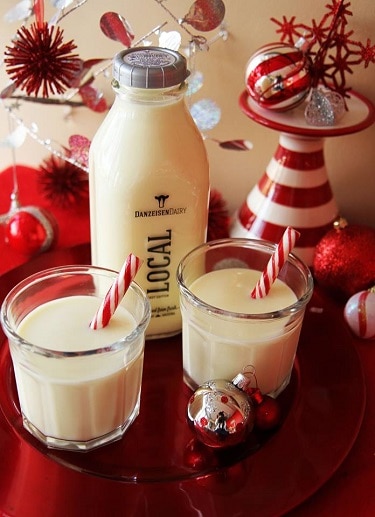 Danzeisen is also dedicated as much to the farming production process as he is to making a superior finished product.
Danzeisen Dairy cows live a sublime life at the farm in Laveen. The cows and heifers are fed a protein and mineral-balanced, alfalfa-based diet and are milked three times per day. Danzeisen doesn't use growth hormones and cows are monitored by both a specialized veterinarian and a cow nutritionist.
"We take care of the cows and the cows take care of us," Danzeisen said. "This philosophy is the most important element of success for Danzeisen Dairy."
Danzeisen adds that a cookie should never be enjoyed without a bottle of his dairy's tasty milk. But, the question remains, which is the best milk to go with a sweet treat?
"Milk from your local Danzeisen Dairy, of course," Danzeisen said. "Whole milk is always my go-to with a cookie. And I know it's Cookie Day, but don't forget to celebrate National Milk Day with Danzeisen on January 11!"
– Written by Josh Coddington, marketing and communications manager, Greater Phoenix Chamber of Commerce. займ