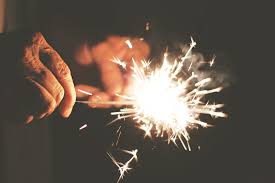 Healthier habits, saving money, random acts of kindness and learning a new skill comprise a fraction of the multitude of New Year's resolutions made every year before the clock strikes midnight on Dec. 31.
As the winter air settles in and signs of the holiday season fill every storefront window, Valley Young Professionals (VYP) look ahead to the New Year and share their resolutions for a prosperous 2017.
My new year's resolution is pretty simple and straight forward. I hope to be active and workout a minimum of four days per week.
– Arett Zartarian, Cigna Medical Group
I want to be more intentional about traveling and exploring new places. I think I am starting off right because I am taking a three-week trip to spend Christmas in London and will celebrate New Year's Eve in Paris in addition to visiting Ireland, Edinburgh and Amsterdam.  I have heard the superstition that if you have a kiss at midnight on NYE it ensures a year without loneliness so I hope that ringing in the New Year in another country will have a similar effect of ensuring a year full of adventure, especially now that I finally have a passport!
– Emilie Jarboe, Cancer Support Community.
I have a few goals for the upcoming year. First I want to run a half marathon and eventually a full marathon. Secondly, I would like to learn a foreign language and lastly, I want to spend more time with my family.
– Michael Cripe, Cox Communications
I would like to volunteer my free time to more charities. I have a great ability to motivate people and it's time for me to use my gift to help others. I also have a goal to read at least one book a month. Reading is fundamental so I need to commit to less video time and more reading time. One last resolution for next year is to spend more time training at the Mixed Martial Arts Lab. I love mixed martial arts and it's time for me to be more of a participant and not just a spectator.
– Rome Williams, Exhibit Affects
I always look forward to the New Year, for the new relationships to be made and goals to be obtained. Accomplishing these goals are sometime challenging, but I have found things work best in threes, one personal, one professional and one physical. It's more rewarding for me to check a box from each. Personally I want to read one book a month as my reading list  is getting longer and longer. Professionally I want to finish my PMP certification and physically I plan to actually go to yoga once a week.
– Sarah Wacha, Heasley & Partners
I want to focus on being present. I constantly find myself thinking about the next activity or event on my to-do list without taking time to be present and enjoy the one I am currently doing. I want to make sure I am actually taking the time to enjoy the things I plan for myself.
-Andrea Thomas, Southwest College of Naturopathic Medicine
-Written by Danny Imes, digital marketing coordinator, Greater Phoenix Chamber of Commerce.