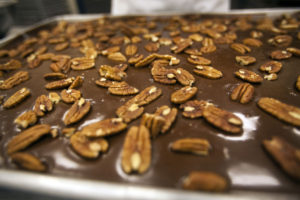 The rich, decadent, melt-in-your-mouth chocolate treat that many call a favorite was invented more than 100 years ago. Designed to be a portable treat for attendees at the 1893 World's Fair in Chicago, the brownie quickly gained traction and became one of America's most beloved deserts.
National Brownie Day on Dec. 8 comes at the perfect time each year as holiday festivities are in full swing. Whether it's a gift for the family or a well-deserved personal treat, Fairytale Brownies has you covered. With endless flavors, gift ideas and fast shipping, the Phoenix– based brownie shop is sure to put a smile on everyone's face.
Fairytale Brownies co-founder David Kravetz shares how a childhood friendship and a family brownie recipe led to a gourmet brownie empire. And Alyssa Andrews, who does sales & PR for the company, reveals how after 11 years around the aroma of fresh-baked brownies and desserts every day, self-control is critical.
Why is Fairytale Brownies unique?
Our goal is to simplify gift giving and spread joy through gourmet chocolate brownies. Not only do we use premium ingredients in our handcrafted treats, we pack them in unique, custom-designed packaging and ship them anywhere in the country within three business days.
– David Kravetz, co-founder, Fairytale Brownies
The product is delicious and the people who work here like what they do. The owners show the utmost respect to their employees.
– Alyssa Andrews, sales & PR, Fairytale Brownies
From classic, decorative box towers tied with bows to creatively designed packages for every holiday and occasion, Fairytale Brownies has every gift idea covered. There is even a keepsake tin that allows the sender to have any photo printed directly on the lid.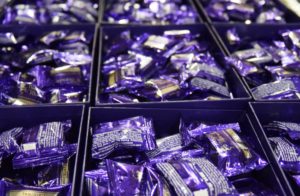 What inspired opening a brownie business?
Eileen and I have known each other since we were five. We met on the kindergarten playground in Phoenix and have been best friends ever since. We always worked well together and in high school we decided that one day we would start a business together. After college and working for a few years we decided to take the plunge with my mom's gourmet brownie recipe. The rest is a fairytale come true!
– David Kravetz
Why the name Fairytale Brownies?
We were brainstorming names for the business and were looking through the dictionary at the words that begin with the letter "b" to find a fun word that sounded good with the word brownies.  That's when we saw the definition of the word brownie and realized that, in addition to being a cake-like chocolate treat, it's also a legendary elf that does good deeds at night.  Everything clicked right then and we realized that Fairytale Brownies was the perfect name.
– David Kravetz
Are there a lot of temptations when working at a brownie business?
After 11 years of working here, I've acquired some self-control. The kitchen is usually busiest in the mornings, so that's when the aroma of baking brownies, cookies or bars will waft through the air. If I haven't had breakfast that morning, the thought pops into my head that I need a brownie. During the year, team members are allowed to take home six brownies a day from our imperfect brownies called rejects.
– Alyssa Andrews
Have a favorite brownie or flavor combination?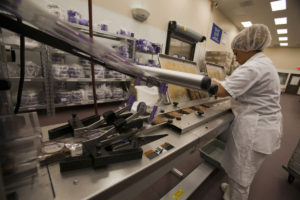 Toffee Crunch brownies and Cinnamon Crumb blondie bars – they are amazing!
– David Kravetz
Toffee Crunch, but it seems to change with my mood. Caramel and Raspberry Swirl are two other favorites.
– Alyssa Andrews
– Written by Danny Imes, digital marketing coordinator, Greater Phoenix Chamber of Commerce.
займ срочно без отказов и проверок займ под залог птс рязаньзайм денег череповецзайм под автомобиль срочно займ онлайн на картузайм получитьвзять займ с плохой кредитной историей онлайн