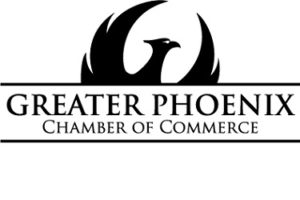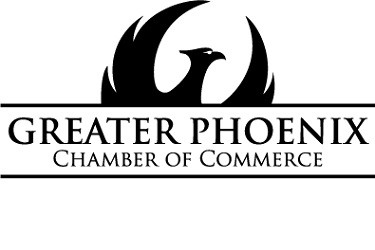 PRESS STATEMENT
MEDIA CONTACT:
Josh Coddington
C: 480.415.4644 | O: 602.495.6481
jcoddington@phoenixchamber.com
FOR IMMEDIATE RELEASE:
August 2, 2017
PHOENIX – The Greater Phoenix Chamber of Commerce advocates for a comprehensive immigration reform solution for the United States and for Arizona in particular, where immigrant workers of all skill levels play an important role in the economy of today and tomorrow.
The proposed current version of the Reforming American Immigration for Strong Employment (RAISE) Act is intended to limit low- and unskilled workers from entering the United States by replacing the current employment visa framework with a skills-based system that rewards applicants based on their individual merits including "education, English-language ability, high-paying job offers, past achievements, and entrepreneurial initiative." The Act is projected to reduce legal immigration by 50 percent during the next decade
This version is being proposed by Sens. Tom Cotton of Arkansas and David Perdue of Georgia and is fully supported by the Trump administration.
"We understand the need for highly skilled workers and are working diligently right now to create, attract and train the workforce businesses tell us they need," said Todd Sanders, president and CEO of the Greater Phoenix Chamber of Commerce. "However, any immigration reform plan must be broad enough to consider important industries such as Arizona's agricultural industry, which contributes $2.5 billion annually to Arizona's GDP."
In addition to the agricultural industry, immigrants also have a strong presence in science, technology, engineering and math (STEM) field careers. Immigrants hold 17.3 percent of STEM jobs in Arizona despite being 13.7 percent of the state population. During the next eight years, STEM field professions are projected to play a key role in U.S. economic growth, adding almost 800,000 new jobs and growing 37 percent faster than the U.S. economy.
The Chamber seeks to ensure the voice of business is heard and considered by political leaders in Arizona and in Washington, especially when developing policies which have a direct effect on our businesses, economy and state.
###
About the Greater Phoenix Chamber of Commerce
Representing 2,400 businesses across the Greater Phoenix region, the Greater Phoenix Chamber of Commerce promotes regional prosperity by serving as a catalyst for economic vitality and strong communities. The Chamber pursues this mission by collaborating with business, political and community leaders to grow the regional talent pool, create a regional approach to economic development and drive a pro-Arizona agenda.
Follow online:
@phxchamber
facebook.com/phxchamber
www.phoenixchamber.com/LinkedIn
www.phoenixchamber.com/YouTube
Learn more:
www.phoenixchamber.com
info@phoenixchamber.com
602.495.2195