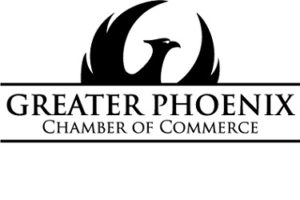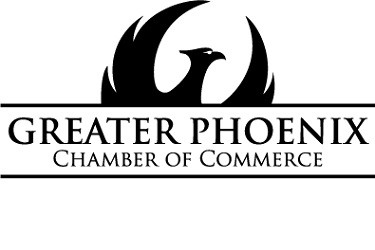 MEDIA ADVISORY
FOR IMMEDIATE RELEASE:
Sept. 25, 2017
PHOENIX – The Greater Phoenix Chamber of Commerce (GPCC) and Cox Communications will host top economic experts at Economic Outlook 2018 on Friday, Sept. 29, 2017, at the Sheraton Grand in downtown Phoenix.
Veteran Arizona economist Elliott Pollack, national economist Jim Huntzinger and NPR Planet Money's Stacey Vanek Smith will provide expert analysis and insights into the local, national and global economies designed to help business leaders prepare for 2018.
Attend Economic Outlook 2018 to hear answers to these questions and more:
• How might the NAFTA renegotiation effect national and global trade?
• Will Arizona continue to see growth in population and employment?
• Will the Arizona housing market continue its recovery?
• How fast will the national economy grow?
• Will the national unemployment rate drop?
• Are interest rates on the rise?
WHAT: Economic Outlook 2018, the Valley's premier economic forecast event, provides valuable insight into challenges and opportunities facing businesses as they prepare for success in the new year.
WHEN: Friday, Sept. 29, 2017, 7:30 a.m.
WHERE: NOTE NEW LOCATION: Sheraton Grand Phoenix, Phoenix Ballroom, 340 N. 3rd St., Phoenix 85004
WHO:
Arizona Economy
Elliott Pollack, CEO, Elliott D. Pollack & Company
National Economy
Jim Huntzinger, Executive Vice President & Chief Investment Officer, BOK Financial
Global Economy
Stacey Vanek Smith, Reporter, Planet Money, National Public Radio
SOCIAL: #EO2018
MEDIA: Members of the media are invited to attend free of charge.
RSVP: Josh Coddington
Director of Marketing & Communications, Greater Phoenix Chamber of Commerce
(480) 415-4644
jcoddington@phoenixchamber.com
###
About the Greater Phoenix Chamber of Commerce
Representing 2,400 businesses across the Greater Phoenix region, the Greater Phoenix Chamber of Commerce promotes regional prosperity by serving as a catalyst for economic vitality and strong communities. The Chamber pursues this mission by collaborating with business, political and community leaders to grow the regional talent pool, create a regional approach to economic development and drive a pro-Arizona agenda.