Endurance International Group
Solutions to empower small businesses
 From website hosting and site building to email marketing and security, Endurance International Group's brands deliver the tools, technology and support that small business owners need to fuel their online presence and reach customers everywhere.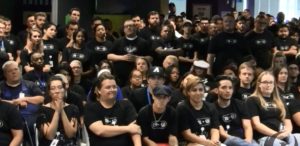 Founded in 1997, Endurance has grown into an international family of brands that provides small business owners with the tools they need to establish and build their web presence, get found in online search and connect with customers through social media, email marketing and more.
At the heart of Endurance is its commitment to empowering small businesses and ensuring their success online. It's what drives more than 4,000 employees every day and what ultimately changes the lives of more than 5 million customers. Millions of small business owners across the United States and around the globe rely on Endurance to connect them with customers everywhere. Endurance works tirelessly every day to make sure economy-driving mom-and-pop shops, home businesses and young start-ups are successful.
Endurance is an organization of creative individuals who thrive in a work-hard, play-hard culture that is continually changing and growing. Whether employees are working with a new team, releasing new products and services or expanding customer support, Endurance is always looking for ways to be better.
Endurance's culture is defined by an entrepreneurial spirit and a collaborative, learning environment. More than 80 percent of open positions at Endurance are filled with internal candidates. Its strong company culture stems from core values guiding staff interactions every day.
Understanding the importance and value of the next generation, Endurance works with organizations such as DonorsChoose.org, which makes it easy to support classrooms in need. Endurance is committed to providing students with access to a great education and resources.
Endurance is excited to continue to grow in Arizona and is committed to the community.
Endurance. com