The Greater Phoenix Chamber's chief mission is to grow the economy and create jobs. Our Phoenix Forward >> initiative is the vehicle we use to accomplish that mission.
Phoenix Forward >> is a coordinated, strategic approach to economic development that brings the resources of our collaborative partnerships with the Arizona Commerce Authority, the City of Phoenix and Maricopa County to the front doors of businesses. The initiative strengthens the region's competitive edge, connects businesses to vital resources, gathers industry intelligence, influences public policy and promotes the region as the economic hub of the southwestern United States.
Designed, developed and driven by the business community, Phoenix Forward >> supports local businesses in the targeted industry sectors listed below, speci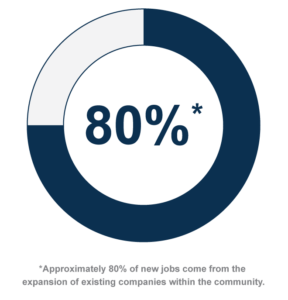 fically selected for their prospects for growth and expansion.
• Overview
• Bioscience
• Health Care
• Transportation & Logistics
Research shows that a staggering 80% of new jobs come from the expansion of existing companies. Phoenix Forward >> assists those vital job creators in continuing to thrive, grow and succeed.
Click below to get immediate access to the unique information, programs and resources available from our Phoenix Forward >> partners.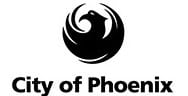 CITY OF PHOENIX: Phoenix's Community and Economic Development Department works with businesses of all sizes to locate, expand and strengthen the community by creating and retaining jobs. Services include technical assistance, development incentives or agreements loan programs, workforce development and more.
Contact: Michelle T. Pierson (602) 256-5656 michelle.pierson@phoenix.gov
MARICOPA COUNTY: Maricopa County is part of the statewide workforce development network that helps employers of all sizes and types recruit, develop and retain the best employees for their needs. Services and resources are provided to job seekers throughout the county to pursue employment opportunities.
Contact: Shelby L. Scharbach (602) 506-3545 sscharba@mail.maricopa.gov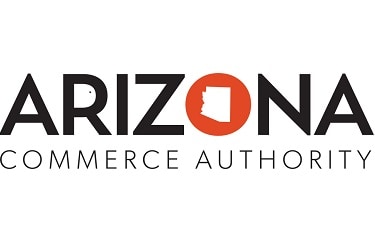 ARIZONA COMMERCE AUTHORITY (ACA): The state's economic development organization with a streamlined mission to grow and strengthen Arizona's economy. Uses a Recruit, Grow, Create (three-pronged) approach: Recruit out-of-state companies to expand their operations in Arizona; work with existing companies to grow their business in Arizona and beyond; and partner with entrepreneurs and companies large and small to create new jobs and businesses in targeted industries.
Contact: Kevin Sullivan (602) 845-1261 kevins@azcommerce.com