Presented by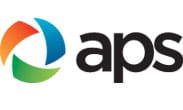 Since 1987, the Greater Phoenix Chamber has honored the accomplishments of businesses and the impact they've made on the Greater Phoenix business community. The Chamber highlights companies with a strong footprint in the Valley that are deserving of special recognition.
Awards overview:
Two businesses – one with fewer than 250 employees and one with more than 250 employees – are honored in each of four categories. IMPACT Business of the Year recipients (one with fewer than 250 employees and one with more than 250 employees) will be selected from among the four category recipients in each business sector. Ideal nominees exhibit success in the following categories:
Community Champion – A business focusing on local community involvement, volunteerism and truly making a positive impact in the community throughout their company.
Economic Driver – A business or organization substantially contributing to the economic vitality of the Greater Phoenix community by creating new jobs and opportunities, advancing a new industry or revitalizing a business sector or neighborhood.
Exceptional Innovator – Exemplifying the spirit of entrepreneurialism, this business identifies opportunities or unmet needs and takes risks, creates value, initiates changes or develops innovative solutions.
Arizona Advocate – A business promoting pro-growth, pro-job policies that foster a business-friendly climate, advocating for Arizona on a state, national and/or global level as a unique place for businesses and individuals to thrive.
IMPACT Business of the Year – Selected from the category award recipients and announced during the event. The IMPACT Business of the Year recipients are businesses that have achieved remarkable results and accomplishments while moving their company and the local economy forward. The Business of the Year recipients also exemplify excellent corporate citizenship by giving back to the local community while possessing a corporate culture that enhances employees' lives.
Congratulations 2019 IMPACT Awards Recipients!
250 Employees Or Fewer
More Than 250 Employees
---
Launched in 2016, The IMPACTful Nonprofit Award is open to all nonprofit organizations. This new award recognizes the value of nonprofits in the Valley, while also taking into consideration the unique situation, scope and abilities of a nonprofit organization. The recipient of the award will be recognized at the Chamber's Annual IMPACT Awards Luncheon.
The IMPACTful Nonprofit Award will honor nonprofits that exhibit success in the following areas:
Community Impact– An organization that is measurably improving the community through volunteer efforts, community focused initiatives, education projects or other methods. This organization's mission adds great value to the Greater Phoenix community.
Innovation – An innovative organization that exemplifies the spirit of entrepreneurialism within the nonprofit sector. An organization that has identified opportunities or unmet needs and, as a result, has initiated changes or developed innovative solutions.
Adversity – An organization that faced significant challenges and was able to respond and rebound in order to build a stronger, more sustainable organization.
 FAQ
When are nominations?
Nominations are accepted November-January each year.
Who can nominate?
Companies can be nominated or self-nominate.
What is required?
Nominated companies submit a written application sharing how they are making an impact.
When is the awards luncheon?
Held annually in May, the IMPACT Awards Luncheon features the stories of the category recipients and highlights why these companies are the best of the best in Valley business.
How do I get more information?
For more information, email impact@phoenixchamber.com or call 602.495.2182.