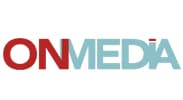 ON Media is the official publisher for Arizona's most prestigious arts and cultural organizations. ON Media publishes the arts programs for more than 25 performing and visual arts venues in Phoenix and Tucson, The Red Book, The Red Book Magazine, azredbook.com and manages ads for the iconic Arizona Highways magazine.
Committed to supporting the community through its publications, ON Media publications engage discerning readers and enhance their experience with the arts and culture scene. Its publications optimize participation, drive interest and increase awareness of its arts partners and valued advertisers.
ON Media is committed to contributing to the health and vitality of the community. The arts, culture and leisure sectors are essential to our state's ability to create an environment of innovation and stainability. The arts are an economic asset that stimulates business activity, attracts tourism revenue, retains a high-quality work force and stabilizes property values.
Year after year, ON Media is proud to have stayed true to the company's original goal; which is to provide publications at no charge to its arts and cultural partners, while providing an optimal platform for its advertisers to reach their target demographic.
ON Media actively supports nonprofit arts organizations that work to improve our community's quality of life. Additionally, its status as publisher of The Red Book allows ON Media to broaden its reach and remain at the forefront of society, culture and luxury in Arizona.