Presented by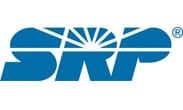 Congratulations to the 2018 ATHENA Award recipients!
The ATHENA Awards recognize exemplary achievement and challenge recipients to continue their dedication to responsibility, support and leadership. The ATHENA Awards honor women at the pinnacle of their careers who invest consistently in their profession, their community and especially other women. They demonstrate leadership within their industry, mentor women throughout their career and dedicate themselves to the community through activities and charities.
To date, 47 amazing Valley women have been honored as ATHENAs. Dozens more have been named as finalists and hundreds have been nominated by their peers, colleagues and admirers. They are all a testament to the amazing women whose contributions to our business community are immeasurable.
The Role of the ATHENA Award Recipients:
The mission of the ATHENA Award program is "to become the foremost agent of change by helping individuals and organizations open doors of leadership opportunity to women." That philosophy of leadership has been a call to action for Valley recipients after they receive this prestigious honor. Often, they are asked to donate their time, talent, and leadership skills to our community. Examples of involvement include speaking engagements, acting as a spokeswoman for the ATHENA program, writing guest editorials, mentoring future leaders, and continued participation in the Chamber's ATHENA program.
Becoming an ATHENA:
ATHENA recipients must meet three criteria:
• Leadership: Demonstrates excellence, creativity and initiative in their business or profession in the Greater Phoenix area
• Mentorship: Assists others (both internally and externally) to reach their full leadership potential
• Community Service: Devotes consistent and continuous time and energy to improve the quality of life for others in the Greater Phoenix community
FAQ:
• When are nominations?
Nominations are accepted in June of each year.
• Who can nominate?
Women can be nominated by anyone or self-nominate.
• What is required?
Nominated women submit a written application sharing how they fulfill the qualities of an ATHENA.
• When is the awards luncheon?
Held annually in October, the ATHENA Awards Luncheon features the stories of each ATHENA finalist and why she is recognized leader, community servant, and Valley role model.
• How do I get more information?
For more information, email athena@phoenixchamber.com or call 602.495.2182