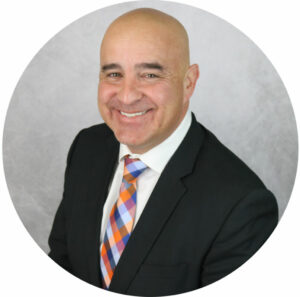 Todd Sanders assumed the role of President and CEO of the Greater Phoenix Chamber in 2009.
The Greater Phoenix Chamber was established in 1888 and represents more than 2,400 companies throughout Arizona, making it the state's largest chamber of commerce. The Greater Phoenix Chamber supports the growth and development of business in the region through municipal, state, and federal advocacy, data driven economic development, talent recruitment, workforce development and wellness.
Before assuming his current role, Sanders represented the interests of the business community at the Arizona State Legislature and Phoenix City Hall as Vice President of Public Affairs. In that role, he enhanced the Chamber's position as a statewide leader in immigration policy, initiative reform and pro-business tax policy.
Prior to joining the Chamber, Sanders acted as a Research and Policy Analyst for the Arizona House of Representatives serving several standing committees in the areas of taxation, environment, energy, state trust land, counties, municipalities, and international trade. Sanders also acted as a liaison to the Arizona Mexico Commission on behalf of the House of Representatives.
Earlier in his career, Sanders joined Berlitz International in Bogota, Colombia, and was given responsibility for managing and fulfilling its agreement with British Petroleum in Cupiagua, Colombia, the site of the nation's largest petroleum reserves.
Sanders has long played an active role in the community, and currently serves on the following boards and committees: University of Arizona – Eller Executive Education (Chair), US Chamber of Commerce – Committee of 100, Valley of the Sun United Way, Equality Health Community Advisory Board, Visit Phoenix, the Arizona-Mexico Commission (Vice President), Arizona Chamber Executives, Western Association of Chamber Executives and Association of Chamber of Commerce Executives.
He has been recognized as the Western Association of Chamber Executives, Executive of the Year and Pettit Excellence in Leadership Award, Arizona Capitol Times, Public Policy Leader of the Year and Phoenix Business Journal, Most Admired Leader.
Sanders is a native of Bogotá, Colombia, and holds a Bachelor of Science in Political Science from Northern Arizona University. He and his wife have a son and live in Phoenix, Arizona.
To download a high-resolution headshot of Chamber President & CEO Todd Sanders, click here.