Drive traffic to your website!
For a limited time, the Greater Phoenix Chamber is offering complimentary publishing of content for Premier members to our online forum, the Member Information Center (MIC). We will post your online media to engage fellow members through your business expertise in a variety of target areas: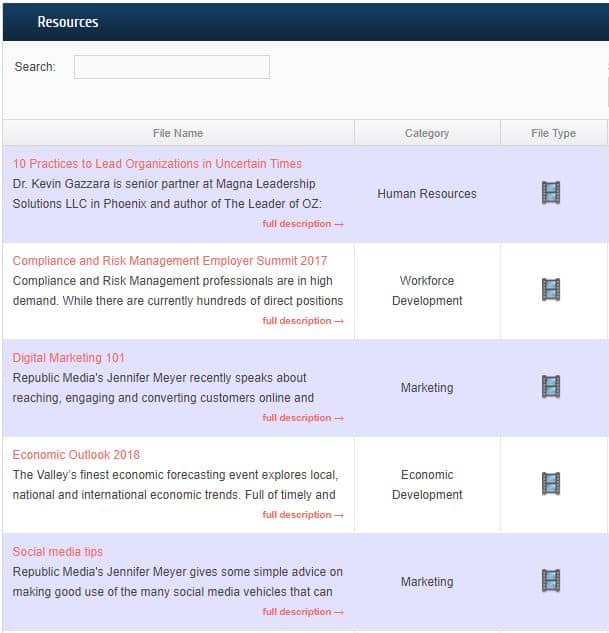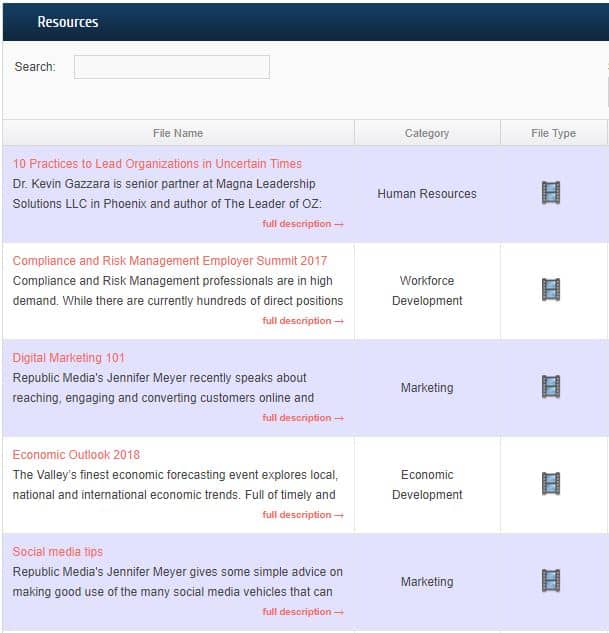 Economic Development
Finance
Health care
Human resources
Marketing
Wellness
Workforce Development
Our MIC platform reaches thousands of business community members and is an excellent way to promote your business through the sharing of best practices. Whether you are a marketing firm, hospital, or bank, we have an audience eager to learn about what you can offer. Let the Chamber help you drive traffic to your website!
To get started, simply email your content to Jocelyn McAlpin by January 1, 2019, to be reviewed and published on our Member Information Center. Please send your content in any of the following forms along with a short description of the content:
Videos – embed your content in YouTube, Vimeo, Viddler
Documents / PDFs – Upload your PDF
Websites
Don't let this window of opportunity pass you by! Until January 1, 2019, Premier members have the opportunity to publish unlimited content online for no charge.