Trident Security's Terrific Trio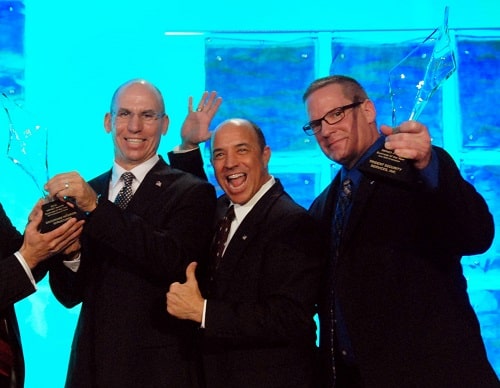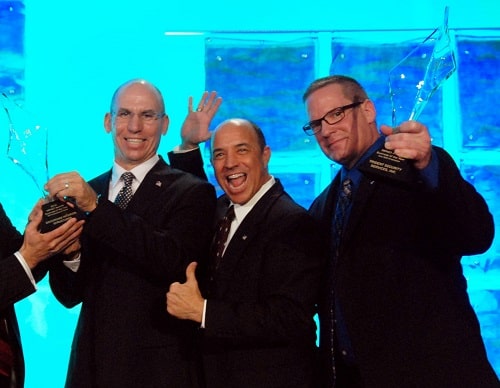 The secret to Trident Security's success is about the only thing the company doesn't guard closely. Three longtime security professionals – Dominic Boragina, John M. Earl and Robert E. Pennell IV – founded Trident on the simple premise that the security officers employed by the firm are their top priority, not the bottom line.
And that approach has proven wildly successful for the firm, as it was named the 2012 IMPACT Award recipient in the Entrepreneurial Excellence category and took home top honors as the 2012 IMPACT Business of the Year for large businesses (more than 250 employees).
By inspiring, empowering and motivating its corps of more than 400 security officers, Trident has created a company that can compete with, and in many cases, out-perform, larger national security firms. More than 90 percent of the company's customers have switched to the Tempe-based firm from national providers, helping keep more than $35 million in Arizona's economy that would have otherwise flowed out of the state.
The people behind the badge are the front line performers in Trident's efforts to provide the best possible service for its customers. By taking care of the security professionals who represent Trident every day, the company has created a loyal client base, a dedicated workforce and a local business success story.
Get Connected
Trident Security Services
www.trident-security.com/