XXXBlurb to explainXXXX
Andy Forsell, Lockton Companies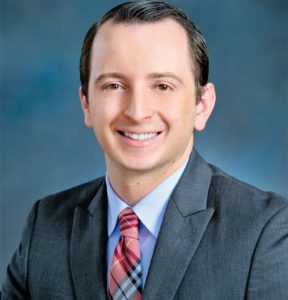 Q: What opportunities do you see in the future for young professionals in the Valley?
A: Phoenix has become such a dynamic and diverse city through the hard work of the leaders that have come before us. As the current generation of business & community leaders retire there will be ever more opportunities for up and coming young professionals to help shape the direction and outlook of our city's business, civic & philanthropic future. In particular, the growth of our technology & manufacturing sectors will create opportunities for entrepreneurs & other professionals to learn from established companies and improve upon their models.
Q: What experiences and perspectives do you bring to the board that you hope will be valuable to the Valley Young Professionals group?
A: I've benefited personally & professionally from the outstanding mentors I've been fortunate enough to cross paths with early in my career. They have helped to shape my perspective on the outsized role groups like VYP can have within a community when the individual members are empowered to take action on causes they care about. I hope that the experience I have working with a diverse set of business & community stakeholders will help us identify & focus on initiatives that can have meaningful & lasting impact.