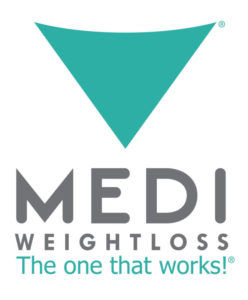 www.mediweightloss.com
Medi Weightloss is a medically supervised weight loss clinic. With its clinical and evidence based approach, Medi Weightloss helps its patients successfully achieve their weight loss goals and provide them with the tools to learn to keep the weight off.
Based on the patients' medical history, health and lifestyle, Medi Weightloss creates an individualized plan that best fits their needs. Each week, the staff review patients' progress and provide one on one nutrition counselling, fitness education, coaching and support.
Latest studies show obesity in America has increased to 40% of the adult population. This is a serious health issue and is where Medi Weightloss comes in by providing services that help fight and reverse obesity and create better health and wellness in people's lives. Further, a company can become a corporate wellness partner, which gives their employees a discount on services. Companies that have a corporate wellness program see an increase in productivity, reduction in absenteeism, lower medical costs and higher employee loyalty.
Getting started is always the most challenging part and is why Medi Weighloss offers an informative and free assessment to help those who are thinking about a weight loss plan to make an informed decision.  During the assessment, the staff at Medi Weightloss listens to the clients goals, provides an overview of the programs and comes up with an individualized plan recommendation.
Most proud of the results and health benefits its patients achieve, Medi Weightloss finds joy when clients lives are changed for the better.