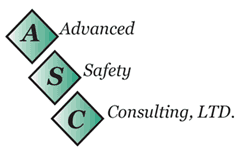 ASC is a full service national occupational Safety and Health consulting firm. We service all types of industries; small, medium and large sized. We are the experts and leaders in occupational safety and health, we have experience in numerous different industries which include but not limited to Oil & Gas, Mining, Construction, retail, medical and general industry manufacturing.
Our staff members hold professional designations from the "BOARD OF CERTIFIED SAFETY PROFESSIONALS" as well as members of the National Safety Council and American Society of Safety Professionals (ASSP). We assess a company's gaps and provide appropriate solutions to help them achieve their safety goals. We have taken companies and brought them into compliance and established HSE systems with measurable results within months.
ASC establishes safety procedures and provides company training programs to ensure employee certification and compliance for local, state and federal regulations and create a fluid safety culture and mitigated revenue loss.