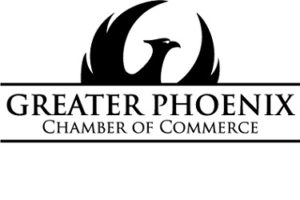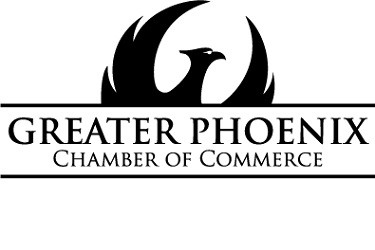 MEDIA CONTACT:
Janelle Tassart
(O): 602.495.6480
(C): 480.215.2149
jtassart@phoenixchamber.com
FOR IMMEDIATE RELEASE:
Jan. 17, 2018
Greater Phoenix Chamber to convene state university presidents Jan. 30
University presidents will discuss the links between higher education, innovation and the economy
The Greater Phoenix Chamber of Commerce (GPCC) will feature Dr. Michael Crow, president of Arizona State University, Dr. Rita Cheng, president of Northern Arizona University, and Dr. Robert Robbins, president of the University of Arizona, for a conversation focused on how business and education can work in tandem to innovate and grow the economy.
As of Fall 2016, Arizona's state universities were educating 145,939 students. The number of people working toward a brighter and better future at these institutions grows every year and represents the future of Arizona's workforce and economy.
Dr. Crow, Dr. Cheng, and Dr. Robbins will share updates on how each university is preparing students to enter the workforce, and innovating to move the state economy forward. The three leaders will participate in a conversation, moderated by Todd Sanders, president & CEO, GPCC, about the importance of a strong university system and what can be done to strengthen the workforce pipeline.
WHAT: Join the Greater Phoenix Chamber of Commerce to hear from Arizona's state university presidents as they discuss how the higher education community is innovating to sustain increasing workforce development demands and grow the economy.
WHEN: Jan. 30, 2018 | 8 – 10 a.m.
WHERE: Musical Instrument Museum at 4725 E. Mayo Blvd, Phoenix, AZ 85050
WHO: 
Dr. Rita Cheng

President

Northern Arizona University

Dr. Michael Crow

President

Arizona State University

Dr. Robert Robbins

President

University of Arizona

 
 
 
REGISTER: www.phoenixchamber.com/valleyvoices
COST: Greater Phoenix Chamber members: $35 | Non-members: $45
MEDIA:          
Members of the media are invited to attend free of charge.
RSVP: Janelle Tassart
Director of Community Relations, Greater Phoenix Chamber of Commerce
602.495.6480
jtassart@phoenixchamber.com
QUESTIONS: Contact events@phoenixchamber.com or 602.495.2182
About the Chamber's Valley Voices event series
From the development of the Ebola vaccine to the discovery of the former planet Pluto, Arizona is home to many great leaders, thinkers and doers! The Valley Voices event series features local thought leaders discussing important issues impacting the Valley's business community. Attendees will hear thought-provoking keynote addresses and calls to action to the business community that will help strengthen our economy.
About the Greater Phoenix Chamber of Commerce
Representing 2,400 businesses across the Greater Phoenix region, the Greater Phoenix Chamber of Commerce promotes regional prosperity by serving as a catalyst for economic vitality and strong communities. The Chamber pursues this mission by collaborating with business, political and community leaders to grow the regional talent pool, create a regional approach to economic development and drive a pro-Arizona agenda.
FOLLOW ONLINE:
@phxchamber
facebook.com/phxchamber
www.phoenixchamber.com/linkedin
www.phoenixchamber.com/youtube 
Learn more:
www.phoenixchamber.com
info@phoenixchamber.com
602.495.2195