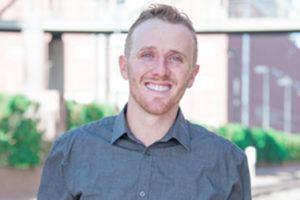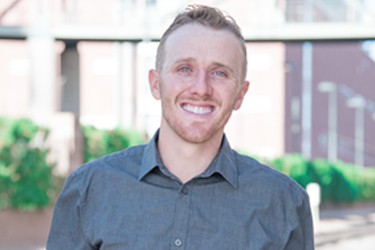 The Greater Phoenix Chamber of Commerce's (GPCC) Valley Young Professionals' Board of Directors welcomed six new members to the Board. Each new member was selected based on their past involvement in VYP and the vision that they bring to the Board.
Zachary Hall is the Game Operations Coordinator for the Arizona Diamondbacks Baseball Club (the Diamondbacks). As a Phoenix native who recently completed his ninth season with the Diamondbacks, Hall has made deep connections throughout the Valley. Proud to call Phoenix home, Hall looks forward to learning more about the community, addressing the needs we have and finding ways to better engage more millennials.
Question: What are you hoping to gain from your experience a new VYP Board member?
Answer: In my work, I have been empowered to get engaged throughout our community in various ways but to work alongside other passionate young professional gives me great excitement. I am looking forward to learning more about the other members on the Board and formulating synergy as VYP Board members working with GPCC.
Question: What opportunities do you see in the future for young professionals in the Valley?
Answer: While there used to be very few "Valley natives," I feel the greatest opportunity for young professionals is that many of us are native [to Phoenix]. We have seen what Phoenix has been, is becoming, and more importantly what it can become. We are already seeing it with downtown's growth, #YESPHX and the major tech boom going on. Through our passion, pride, and diverse occupations or entrepreneurial efforts, I feel that the secret is out that Phoenix is the future for young professionals.
Question: What experiences and perspectives do you bring to the board that you hope will be valuable to the Valley Young Professionals group?
Answer: Growing up in the West Valley, and now calling the East Valley home, I have seen the amazing people that call our city home. Working in sports over the last 11 years has allowed me to see how sports draw natives and transplants together in our community.
While Phoenix is full of many transplants, it is extremely diverse. For that, we are extremely fortunate. We are growing rapidly, and truly living up to our name as Phoenix, regenerating constantly. I look forward to my time on this Board sharing my energy as this narrative of our small western town continues its evolution.