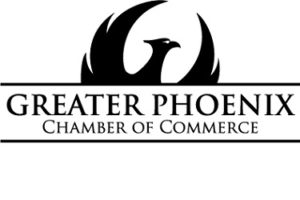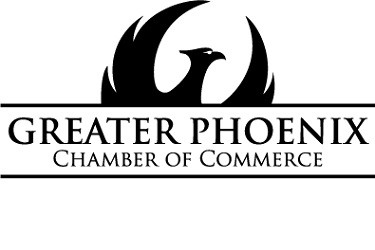 PRESS STATEMENT
MEDIA CONTACT:
Janelle Tassart
C: 480.215.2149 | O: 602.495.6480
jtassart@phoenixchamber.com
FOR IMMEDIATE RELEASE:
March 22, 2018
Greater Phoenix Chamber Opposes ballot initiative
"clean energy for a healthy arizona amendment"
PHOENIX – Today, the Greater Phoenix Chamber of Commerce's Board of Directors opposed the proposed ballot initiative titled the Clean Energy for a Healthy Arizona Amendment.
This initiative, filed by an out-of-state group funded primarily by California billionaire Tom Steyer, would amend Arizona's State Constitution and require Arizona utility companies to obtain half of their energy from renewable sources in less than twelve year's time. If passed, this ballot initiative would require power plants to be shut down at the cost of thousands of jobs. Additionally, the initiative has a potential to drastically increase electricity bills and weaken Arizona's economic competitiveness by more than doubling energy costs.
The Greater Phoenix region has one of the largest sources of clean energy in the country. Putting that needed and reliable energy supply at risk is not in the best interests of the state. The Chambers urges voters to see through this so called "Clean Energy" amendment and leave Arizona energy policy in the hands of those who know it best – Arizonans.
"This measure, funded by an out-of-state billionaire, has the very real possibility of having a negative impact on Arizona's businesses and hardworking citizens by dramatically increasing the cost of energy," said Todd Sanders, President & CEO of the Greater Phoenix Chamber. "Arizona's utility providers have provided residents and businesses with reliable and affordable energy for more than 100 years. This initiative would substantially weaken our economy and we stand firmly against it."
"The Arizona Constitution is not the place to mandate regulatory energy policies that cannot be modified without going back to the voters for the simplest of changes," said Mike Huckins, VP of Public Affairs for the Greater Phoenix Chamber. "Arizona's structure for regulating utilities should be left with the duly elected members of the Arizona Corporation Commission and not with the whims of well-funded California interests and billionaires."
The Greater Phoenix Chamber and its Board of Directors remain committed to working collaboratively with the Arizona Corporation Commission and utility stakeholders to find energy solutions that are appropriate for our state and driven by Arizona leaders who know Arizona's environment best.
###
About the Greater Phoenix Chamber of Commerce
Representing 2,400 businesses across the Greater Phoenix region, the Greater Phoenix Chamber of Commerce promotes regional prosperity by serving as a catalyst for economic vitality and strong communities. The Chamber pursues this mission by collaborating with business, political and community leaders to grow the regional talent pool, create a regional approach to economic development and drive a pro-Arizona agenda.   
Follow online:
@phxchamber
facebook.com/phxchamber
Learn more:
www.phoenixchamber.com
info@phoenixchamber.com деньги в долг
hairy girls оформить быстрый займ на картусмс займ онлайнзайм под залог недвижимости срочно займ на 2 месяца на картузайм експрессвзять займ в нижнем новгороде