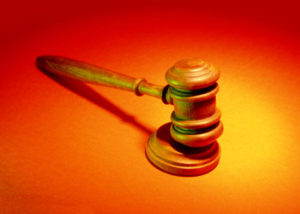 Its official, the Arizona legislature has been in session for 81 days. Meaning that this year's session is nearing the 100 day mark.
Per state statute, session is prescribed to last approximately 100 days, but the legislature can vote to extend this deadline to continue session and further work on issues.
At this point in session, all of the legislative committees have completed their work, including the appropriations committees. Now that all committees have heard their respective bills, expect to see significant floor action so that bills can continue moving through the House of Representatives and the Arizona Senate, and then be returned to the originating chamber for a final vote. After a final vote in their originating chamber, bills are sent to the Governor's office for a signature or veto.
Key issues being discussed:
Education: The legislature passed a measure to extend Proposition 301 funding for twenty years after its expiration in 2021. Prop 301 generates $640 million in revenue that is directed to Arizona's K-20 education system.
Taxation of digital goods and services: These mirror bills are currently being held due to inconclusive fiscal notes. The Chamber recognizes the need for these bills to pass in order to provide much needed clear, concrete legislation defining the requirements of digital goods and services, and the taxation of these goods and services.
School safety: The Governor released his overall plan for school safety which includes several substantive changes including, including eliminating background check gaps, increasing school resource officer funding and training and increases the presence of law enforcement on school grounds, investing in mental and behavioral health resources at schools, and instituting the Severe Threat Order of Protection (STOP) program to restrict firearm access for individuals who are a danger to themselves or others.
To date 1, 279 bills and resolutions have been introduced this session. Out of those bills, the Chamber is tracking 291, and has taken positions on 71. The Chamber is currently supporting 50 bills and opposing 19. More information about the Chamber's positions can be found online.
Now that the bulk of committee work is complete, the legislature has started budget discussions. Small groups of legislators in the Arizona Senate, and a group of five pivotal legislative leaders in the House of Representatives have started their budget meetings. These leaders are working on creating the budget framework that will then be shared with their individual party caucuses. The House of Representatives and the Arizona Senate aim to develop a budget plan that each chamber supports before bringing any proposal to the Governor's office for discussion.
For the next several weeks, expect both chambers to be focused on reviewing bills and completing any needed floor action for those bills, as well as moving forward with building the state's budget for the upcoming year.
-Written by Jen Springman, public affairs coordinator