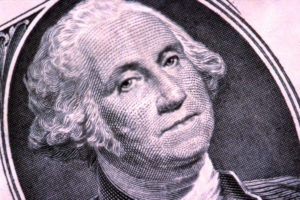 The Greater Phoenix Chamber of Commerce (GPCC) urges lawmakers to adopt and follow a fiscal model that is fair, sound, balanced, and promotes job creation and economic vitality.
The 2018-19 budget process is underway at the City of Phoenix. Early administrative efficiencies resulted in ongoing savings of approximately $6 million per year. The City Council also adopted a 25-year amortization period for the Public Safety Personnel Retirement System (PSPRS). Extending the amortization period generated approximately $25 million in current year savings. This savings was used to establish the Public Safety Pension Stabilization Fund.
The General Fund (GF) portion of the 2018-19 Trial Budget includes a small surplus of approximately $2.9 million in ongoing savings that can be used to address critical needs, requests from the community for new or expanded services, or be set aside to address future budget needs or revenue shortfalls. As presented, the Trial Budget includes the City of Phoenix's strategy in addressing critical community priorities. These priorities include public safety, homelessness, neighborhoods, trees and shade, arts and culture, library hour restoration, and Census 2020.
The Trial Budget also includes several additional monetary allocations outside of the general fund that address issues including responding to community growth, and maintaining transportation infrastructure.
The Trial Budget is a preliminary step toward reviewing a proposed balanced budget well in advance of the deadlines for making final budget decisions. Between April 2 and April 17, the 2018- 19 Trial Budget will be presented to Phoenix residents for input at 15 community budget hearings. During this time the City will conduct additional hearings at neighborhood and business organization meetings.
Overall, the GPCC Public Affairs team is focused on advocating for local government to strive for fiscal prudence that supports community growth and economic development.
Interested in participating in the community budget hearings for your community? Visit here to learn more.
-Written by Jen Springman, public affairs coordinator