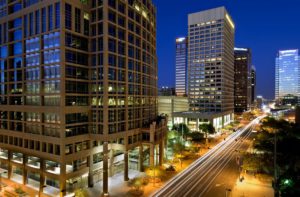 Throughout the legislative session, the Greater Phoenix Chamber of Commerce has closely monitored numerous bills that affect the business community in either a positive or a negative manner.
The Chamber has taken formal positions on 67 bills, with 47 being in favorable support and 20 in opposition. Out of the 47 formally supported bills, 24 have been signed into law. These recently signed bills include four issues that are particularly impactful for the business community at large.
Campaign finance and free speech: HB 2153 (campaign finance; nonprofits disclosure) allows nonprofits, business entities, and others to maintain their free speech and right to participate in elections without fear of retribution or unnecessary disclosure that may infringe on the entity's privacy. The Chamber strongly supported the bill and testified as such. The bill was subsequently signed into law by the Governor.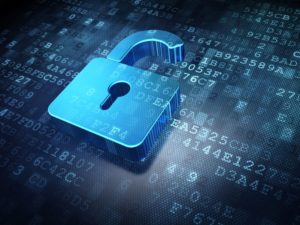 Data security: HB 2154 (personal Information; data security breaches) targets continuing concerns about identity theft and protects the public from malicious data security breaches or hacks. The bill requires an entity to notify any affected individual or organization and the attorney general within 30 days. After continuous negotiations and amendments, the bill streamlines procedures for businesses to comply with the stipulations while keeping consumers' information safe.

Claim settlements: SB 1100 (workers compensation; claim settlement) has been an issue since 2017. The bill cleans up and modifies requirements for the settlement of a workers' compensation claim in which the employee waives future entitlement to benefits on the claim. The bill also allows the settlement of an undisputed entitlement to supportive medical maintenance benefits by employee waiver of future entitlement for known conditions described in the settlement. The Chamber was proud to help this measure pass into law.
Small employers and insurance coverage: SB 1217 (insurance; small employers; continuation coverage), also known as the mini-cobra bill, beginning in 2019 requires small businesses that employ 20 or fewer people to provide enrollees with continuing coverage. The bill promotes a robust insurance market that benefits both employers and employees.
More information about the Chamber's positions can be found online.
-Written by Jen Springman, Public Affairs Coordinator взять займ онлайн
онлайн займ займ от частного лица под расписку челябинсксрочный займ денег хабаровскманимо займ отзывы 100% займ на картузайм на киви быстрозайм у петровича онлайн займ на карту маэстро онлайнзайм удобные деньгионлайн займ на карту круглосуточно