Later this month, the Chamber is proudly hosting three new Valley leaders to discuss business, innovation, and how meaningful leadership can influence change and push Phoenix forward.
New leaders bring new ideas, new experiences, and a new vision for places they work and communities in which they live. These local executives will share insights on being new leaders of local organizations in Arizona, the challenges, and opportunities facing their organizations and their perspectives on what it takes to make Phoenix a great place to live and do business.
This year the Chamber is proud to recognize three new executives at our Premier Leader Series: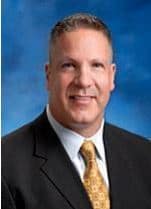 Greg DeBernard, Vice President, Enterprise Litigation & Phoenix General Manager, USAA
Greg DeBernard is an AV Rated Attorney and Managing Attorney of Enterprise Litigation. He leads a team of outstanding professionals dedicated to protect and defend the organization in
lawsuits. Prior to leading the Enterprise Litigation Team, he worked as the managing attorney in the staff Counsel Offices representing members in lawsuits. He was commissioned on June 13, 1986, and served in the Utah and California National Guard while attending law school. He received his Juris Doctorate in 1989 and was admitted to the California Bar in December 1989. After completing his initial active duty military commitment as an Armor Officer, he began private practice in San Diego, California. He started with USAA in 1991 with the San Diego Staff Counsel Office and opened the Sacramento Staff Counsel office in 2000.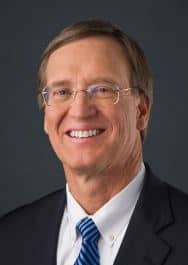 Michael Hummel, General Manager, and CEO, Salt River Project (SRP)
Mike Hummel was named as SRP's General Manager and Chief Executive Officer in March of 2018. Mike has over 35 years at Salt River Project and has served in several executive level positions. Prior to his selection as GM/CEO, he was SRP's Deputy General Manager, Resources & Finance and responsible for activities associated with Financial & Corporate Services; Strategy, Resource Planning & Acquisitions; Environmental Management, Policy & Compliance; Power Generation, and Power Delivery. He was named Associate General Manager & Chief Power System Executive in July 2011. In that role, he was responsible for activities associated with electric system planning, engineering, and operations, and electrical generation, including coal, nuclear, natural gas and renewable resources, such as hydroelectric, solar, wind and geothermal.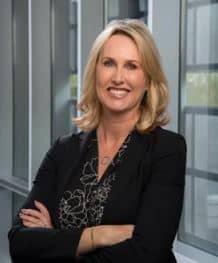 Pam Kehaly, CEO, Blue Cross Blue Shield of Arizona
Pam Kehaly joined Blue Cross Blue Shield of Arizona (BCBSAZ) in November 2017. Through her leadership, BCBSAZ's goal is to improve the quality of life for Arizonans by providing support and resources to help residents across the state achieve optimal health. Prior to joining BCBSAZ, she served as president of Anthem Inc.'s West Region and Specialty business, responsible for $20 billion in annual revenue. Pam started her career in 1986 with Blue Cross of California, where her various responsibilities included operations and profit-and-loss management.  With more than 30 years of experience in the health insurance industry, Pam has developed an expertise in collaborating with doctors and hospitals to drive results.
As these individuals lead their organizations the Chamber looks forward to working with them to build lasting community connections and move Phoenix forward!
Interested in attending this premier level event? Contact Debbie Drotar for information on premier Chamber membership. взять займ онлайн