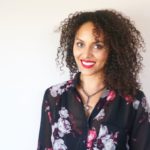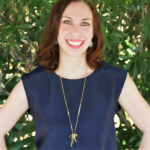 The Valley Young Professionals (VYP) elected leaders for the VYP Board of Directors. Ashley LaRae Sampson, Mind Style Soul and Rita Rabbani, Ideas Collide, are serving as the VYP Board of Directors Chair and Vice-Chair. Learn more about each of these driven, female leaders and their thoughts on why Phoenix is the place to be for young professionals.
Question: Why did you originally become involved with VYP? And, why did you decide to be a part of the VYP leadership?
Sampson: I was already highly involved in the Greater Phoenix Chamber and was excited to hear about a Young Professionals sector. After attending events and meeting other amazing people on the Board of Directors, helping them lead the way in VYP initiatives seemed like the next productive step to make a greater impact alongside my peers.
Rabbani: I joined VYP for the opportunity to meet other driven professionals in the community. As a result of my involvement with VYP, I've become more involved with the Phoenix Chamber of Commerce as a whole. This has allowed me to extend the reach of my networking even further to make a larger impact on the community. As the Vice-Chair of VYP, I know that I will have even more opportunities to meet and collaborate with impactful community leaders to positively affect the greater Phoenix community.
Question: What inspires you to be involved with groups like VYP, outside of your normal work responsibilities?
Sampson: I'm a firm believer in "be the change you wish to see" so when I notice an area where I can naturally fill in for the good, I feel it's my responsibility to step into it. Anytime a new face and personality joins leadership, the more diversity and well-rounded perspectives can be taken into consideration as a voice at the table.
Rabbani: What I enjoy most about VYP is that the VYP board as well as its members come from various professions. The common thread amongst all of us is that we are motivated and driven professionals who are seeking connections with other like-minded individuals. As I continue to increase my level of involvement with VYP and Chamber activities, I am continually exposed to new experiences and opportunities that I would not have otherwise encountered. These experiences, connections and opportunities strengthen my own knowledge and experience making it worth every second of time outside of my ordinary work responsibilities.
Question: Where do you see opportunities for Young Professionals in Phoenix?
Sampson: Young professionals in Phoenix get to experience a huge city with a small town vibe. We have opportunities for growth and mentorship, more positions are opening all the time, the tech industry here is booming, and we have a ton of venues for social interaction and extracurricular activities. I think we get the best of both worlds.
Rabbani: Young Professionals in Phoenix have opportunities to bring fresh, modern approaches and ideas to the community. Involvement in organizations like VYP award these young professionals with opportunities to gain exposure to successful business and community leaders to express their ideas and further hone their skills and approaches by learning from these leaders' experiences.
Question: What has been your favorite VYP event? Why?
Sampson: The annual Diamondbacks game and discussion with Dbacks CEO/President Derrick Hall is definitely my favorite. I've been fortunate enough to facilitate that dialogue for the past 2 years, and if you've never had the chance to hear Derrick speak, you're missing out on both humor AND inspiration. Besides, who doesn't love to hang out in a suite with other young professionals eating free hot dogs and popcorn?
Rabbani: My favorite VYP event was the Special Olympics Unified Sports Day in February 2018. I had the opportunity to learn more about the Unified Sports program that is working toward providing an inclusive social experience in school through sports that encourages friendships and understanding among the students. I left the event inspired by the simple, yet groundbreaking mission of this program (and sore from testing my own athletic abilities with the students).
Question: Favorite place to go in Phoenix?
Sampson: I love the drive-in movies (Glendale 9 – Westwind). I've been by myself plenty of times over the years, but for the past year and a half, it's also become the favorite spot for a 13-year-old girl I mentor so we go together all the time.
Rabbani: The Rhythm Room is the most fun, intimate venue with great drinks and music!
Question: Favorite restaurant in Phoenix?
Sampson: Sushi Station. I drove past it for years questioning its validity, but people kept mentioning it…I tried it and fell in love. They offer smaller (and less expensive) portions of sushi on a revolver, so you can pick and choose what you want and don't feel tied down to one or two $15 rolls. 
Rabbani: It's always a good idea to go to LGO. For breakfast, lunch, dinner or even a snack, you can never go wrong! займ без отказа
займы онлайн на карту срочно займ онлайн срочнозайм на счетвеббанкир займ займ под птсконго займблиц займ быстрый займ на карту сбербанкав кармане займ личный кабинетзайм с текущими просрочками