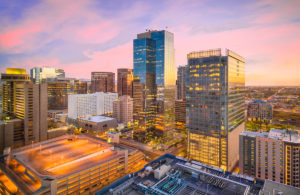 Article written by Lee Huffman and featured in Reward Expert.
Chambers are organizations that represent businesses in the community. The advocate for business-friendly policies and help businesses train the next generation of employees. The Greater Phoenix Chamber is now over 130 years old and has been pro-business before the state of Arizona was even formed. With their new "Find Your PHX" initiative, the future looks bright.

I sat down with Jennifer Mellor, Chief Innovation Officer, to better understand the role of the Greater Phoenix Chamber. I came away impressed with how much they've accomplished. And I love where they are headed in the future.
Click here to read the full article. деньги в долг
buy viagra online займ без анкетыбыстрый займ на карту круглосуточнооптима займ займ на киви без прозвонабыстрый займ спб без регистрациизайм до 30 тысяч деньга займзайм на карту без отказов круглосуточнозайм под залог птс