Contact
Scott Valbert
Corporate Communications Director
svalbert@bankerstrust.com
Joyce replaces Joe Stewart, who will retire in 2020.
Des Moines, Iowa (January 17, 2019 – Bankers Trust today announced that it has promoted Patrick Joyce to the role of Arizona Market President. Joyce, a 25-year veteran of the banking industry, has been with Bankers Trust since it established a presence in Arizona in 2008. Most recently, Joyce served as President of Arizona Commercial Banking for the bank.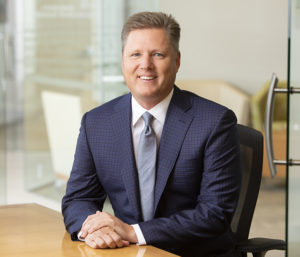 Joyce replaces Joe Stewart, who will retire from Bankers Trust in March 2020. Until then, Stewart will work closely with Joyce on the leadership transition while also serving as Senior Vice President – Business Development Officer.
"Patrick is a dynamic and effective leader. He and his commercial banking team have consistently exceeded their goals over the past several years," said Stewart. "As Arizona Market President, Patrick will continue to lead the growth of our Commercial Banking efforts while also collaborating with our local Consumer Services and Wealth Management teams."
"When I helped establish Bankers Trust in Arizona in 2008 we had no assets, no customers, and no brand equity," said Joyce. "Today, our Arizona operation has a respected and growing brand, more than $750 million in loan commitments, and more than 20 team members. I'm honored to assume the role as Arizona Market President and look forward to leading this outstanding team to even more success in the coming years."
About Bankers Trust
Since 1917, Bankers Trust has been a leading financial institution for commercial and consumer banking services. Headquartered in Des Moines, Iowa, Bankers Trust has total assets approaching $4.6 billion. The company employs more than 600 people across the country, with branches in Central Iowa, Cedar Rapids, and Phoenix, and offices in Omaha and Sioux Falls. Bankers Trust invests more than $1 million annually into the community, and Bankers Trust employees volunteer approximately 18,000 hours each year at nonprofit organizations. Learn more at BankersTrust.com.