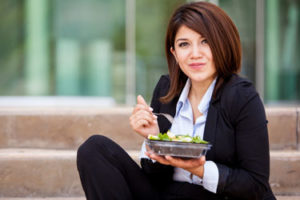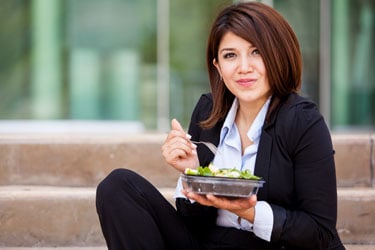 With more than 6.9 million residents and a median age of 37.5 years, Arizona is a young, vibrant place to live, work, and play. Boasting thousands of miles of biking and canal trails and hundreds of hiking paths, Arizona is an outdoor wonder and it's important that residents of all ages and ability take advantage of more than 300 days of sunshine to get out and get active.
Despite plenty of options for active living, according to the Arizona Department of Health, one in four Arizonians suffers from obesity (Arizona Department of Health, 2014). Between 1993 and 2014, there was a 19% increase in overweight or obese individuals—one of the largest increases in the nation. Additionally, heart disease is the second leading cause of death in the state.
That's why the Greater Phoenix Chamber Foundation launched Wellness AtoZ, an initiative aimed at making Arizona and the Greater Phoenix region known as a destination for healthy living.
The Chamber Foundation is working with employers to ensure that they offer health and wellness resources to their employees. According to the Centers for Disease Control and Prevention, workplace programs that promote and protect health could potentially reach more than 159 million workers.
If your company isn't already supporting their employees' health and wellness goals, then it's time to make 2019 the year of change. Wellness AtoZ offers toolkits to build a new wellness program or allows you to enhance your existing wellness services.
It can be daunting to start a wellness program from scratch or to increase the offerings of a program already in existence, but offering an in-house wellness initiative, specific to the Arizona community provides a significant return on investment.
A review of workplace wellness programs from Health Affairs completed by Harvard University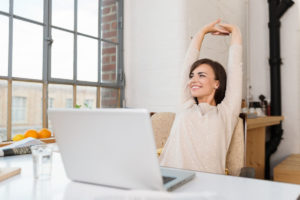 researchers and professors Katherine Baicker, David Cutler, and Zirui Song, found that "medical costs fall by about $3.27 for every dollar spent on wellness programs and that absenteeism costs fall by about $2.73 for every dollar spent."
Additionally, Cigna found that worker stress accounts for 20% of direct costs and greatly contributes to high job turnover, strikes, and absenteeism, all of which harms businesses' bottom line.
In order to support businesses and their employees, Wellness AtoZ provides complimentary turnkey wellness toolkits for businesses of all sizes and needs.
"Phoenix Children's Hospital believes that our involvement with Wellness AtoZ has helped bring together other like-minded companies committed to the health and wellbeing of not only employees but our community as well," said Kristina Bignoli, Phoenix Children's Hospital.
If you're a business owner, HR or wellness professional, or a community member looking to get healthy, get involved, and move Arizona forward then contact us to learn more about how Wellness AtoZ can help your business.
Interested in becoming a Wellness AtoZ Employer or joining the Wellness Wonders of Arizona challenge? Contact us at [email protected].
-Written by Miranda Cain-Morton, Development and Communications Manager, Greater Phoenix Chamber микрозаймы
unshaven girl нужен займзайм главфинансзайм на счет онлайн займ карта отличные наличныесрочно нужен займ с плохой кредитной историейзайм под птс сочи займ с просрочками на картубеспроцентный первый займзайм онлайн новые мфо