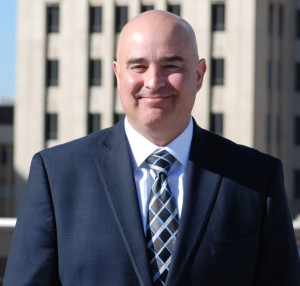 Last week, the Greater Phoenix Chamber Foundation led a delegation of business and community leaders to Nashville, Tennessee to participate in the Nashville Academies Study Visit.
The Academies of Nashville are a modern twist on educating students in a dynamic way that prepares them not just for college but for a meaningful career that is directly connected to their interests, goals, and passions.
Started in 2006, the Academies of Nashville have transformed how students learn and how schools interact with their communities and local businesses.
The Academies empower students through career exposure so they can make timely, informed decisions and discover their true passions while earning early college credit and nationally recognized industry certifications.
For three days, our delegation met with Nashville leaders, toured schools, and learned about how the academy system supports their community needs and educational goals.
It was an eye-opening trip that showcased how innovation and entrepreneurial thinking in education can move an entire region forward and meet the needs of multiple stakeholders.
In Nashville, two separate delegations joined together. One delegation was led by Dr. Chad Gestson, Superintendent of the Phoenix Union High School District. The other delegation was led by Chamber Board member John Wolfe, Senior Vice President and Regional Manager of Cox Communications.
"An effective education system that delivers results is the foundation of any prosperous, thriving community.  The academy style education system, done well, lifts the quality of the overall workforce throughout the community, to the benefit of businesses," said Wolfe.  "And some of the business partners in Nashville have been able to recruit good, capable and work-ready employees directly from the graduating classes."
Having business and education leaders participating in this trip alongside myself and Chamber staff provided the platform we needed to connect and discuss how Arizona's own burgeoning academy system could strengthen our talent pipelines.
Prior to our delegation's adventure to Nashville, we traveled to South Phoenix to tour South Mountain High School, the first and oldest high school in the South Mountain community. The purpose of the tour was to see how South Mountain High School is transitioning from a traditional school model to an academy model.
Starting this past fall, the school has been reimagined into The Academies @ South Mountain. With four separate academies—Science & Technology, Public & Social Service, Aerospace & Engineering, and Media, Arts & Design—school and district leaders are refocusing the academic goals of the school to promote 21st-century learning experiences that will increase student preparedness for college or career.
"The Academies model, if done correctly, can begin to develop the talent desperately needed in Arizona, and can have both a short-term and long-term high return on investment, directly impacting our continued economic growth," said Gestson. "Fortunately for Phoenix, the high school system serving nearly 30,000 students, with a feeder pattern of well over 100,000 more students, is ready and willing to be a partner in transforming our current systems to meet the needs of our students and the economy."
After touring The Academies @ South Mountain and participating in the Academies of Nashville Study Visit, it's clear that implementing a learning model that fosters collaboration between educators and business leaders at an early stage is a winning formula.
As we move forward after both tours, I look forward to the Chamber continuing to serve as a connector between industry and education to support stronger talent pipelines that will foster economic prosperity in our region. микрозайм
unshaven girls займ на год с ежемесячным платежомзайм в москве срочноонлайн займ на карту 24 часа займ в красноярске с плохой кредитной историейсрочный займ калининградвзять онлайн займ на карту без отказа займ на яндекс деньги без проверокмикро займ на годзайм онлайн без кредитной истории