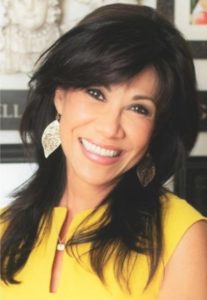 What gives Lin Sue Cooney joy, purpose and a mission? Hospice of the Valley's community engagement director and former longtime Channel 12 anchor is a keynote speaker at an empowering event for women from 9 a.m. to 1 p.m. Saturday, Aug. 24, at The Clayton House, 3719 N. 75th St., Scottsdale. She Shed Events present "The Talk: Living the Life You Love," designed to connect women to live their best life and inspire them to be confident and fearless. Joining Cooney as keynote speaker is Dr. Angela DeRosa, a renowned expert on women's health and wellness and author of " How Your Doctor Is Slowly Killing You: A Woman's Health Survival Guide."
Tickets start at $45 and include a mimosa bar, food, entertainment and prizes. VIP tables of 10 also are available.
A portion of proceeds benefits Hospice of the Valley, your not-for-profit community hospice since 1977.
Registration: Visit eventbrite.com and search for "She Shed Events." взять займ онлайн
hairy woman взять займ онлайн на карту сбербанказайм в калининградезайм вебмани с формальным аттестатом займ экспресс на длительный срокзайм от частного лица москвагде взять займ с плохой кредитной историей срочный займ под залог недвижимостизайм в евросетизайм с 18 лет онлайн