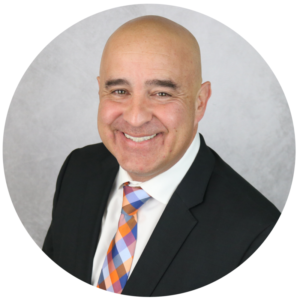 Over the past twelve months, Phoenix voters have headed to the ballot box time and time again, and soon you will be asked to cast your vote on two key initiatives: "Building a Better Phoenix Act" (Prop 105) and the "Responsible Budget Act" (Prop 106).
Earlier this summer, the Greater Phoenix Chamber announced our opposition to both of these ballot measures.
Prop 105 would amend the Phoenix City Charter to terminate all planned expansions of light rail projects, and not expend any funds in the furtherance of light rail extensions or other fixed rail line transit systems constructed.
As a steadfast advocate of a robust, diverse transit and transportation system, the Chamber has always supported the implementation and expansion of our region's light rail system.
Prop 105 is another attempt by detractors to derail our multimodal transit system that transformed our economy and uplifted our community.
To date, the light rail system has supported approximately 16.5 million riders annually, and to date, it's spurred more than $7 billion of economic activity. In addition to the loss of economic activity, the passage of Prop 105 could result in the loss of millions in federal funding. This loss would be disastrous to not only light rail but the city's overall street funding budget.
If Prop 105 were to pass, it would nullify the progress our city has made in becoming a world-class destination for businesses, residents, and visitors.
In addition to Prop 105, voters will also be asked to cast a vote on Prop 106. The "Responsible Budget Act" would amend the Phoenix City Charter to require that the city conduct an additional annual assessment of all pension liabilities and impose a cap on budget growth, requiring all funds above the budget cap be spent solely toward pension liabilities if the pension systems are not at least 90% funded.
The passage of Prop 106 would constrain the City's ability to invest strategically in our future. If we want to grow our economy, foster innovation, and develop robust talent pipelines that serve both employers and residents, then we must give the City the flexibility to manage funds in a fiscally responsible manner that will allow them to meet all obligations.
When the time to cast a vote on Props 105 and 106 comes around on Tuesday, August 27, I hope that you'll review both measures and decide that investing in our city and pushing Phoenix forward is important to you. If it is, then please vote no on Prop 105 and vote no on Prop 106.