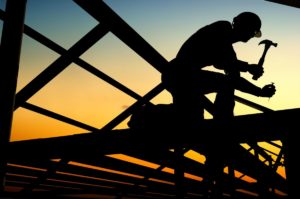 By Jennifer Mellor, Chief Innovation Officer of the Greater Phoenix Chamber Foundation
Across the Valley, cranes dot the skyline. When you drive across the Valley, it's clear that there is growth. From apartment buildings to commerical construction projects, the progress is evident. Every day, it's clear that construction professionals are doing what it takes to erect a new building that wasn't there before, a new road to increase the Valley's connections, and laying the literal foundation for our future.
Our region is changing—it is growing. If we have any hopes of sustaining that growth and meeting the voracious demands of our economy, then we need people to power it.
For years, Arizona's construction companies have struggled to find qualified talent. Recent projections from Construction Labor Market Analyzer predict 155,000 new craft professional positions coming online by September 2022. Misconceptions about the industry have deterred people from exploring these meaningful, high-paying options. The impact of this skills gap is not felt by industry leaders alone. It is suffocating Arizona's ability to meet the demands of the business community. It is not only slowing the pace of growth for our construction companies but hindering regional economic prosperity as projects continue to see delays. It is time to change the perception of the construction industry and share the truth about the high-potential careers it offers.
Since 2017, the Greater Phoenix Chamber Foundation has built a coalition of support to bring the Build Your Future campaign to Arizona and attract a diverse candidate pool to "go pro" in construction.
Build Your Future Arizona will be a multi-faceted, multi-year career awareness campaign to promote the construction trades. Build Your Future provides a collaborative, industry-led approach to talent development that includes recruitment, training, placement, retention, and image enhancement strategies.
This diverse and targeted initiative will highlight the value of skilled trades work, career entry points, training options, and the diverse range of positions and trajectories available to all individuals.
BYF Arizona will provide an opportunity to transform how the construction industry and craft professions attract, develop, and retain talent. Its goal is to level the playing field in career planning discussions among young people, families, and educators.
In order to meet the demands of our growing region and dynamic economy, we need to build talent pipelines that support employers. BYF Arizona is the first step in closing a critical skills gap for our state.
BYF Arizona will launch on October 16. I hope that you'll join us at our launch event as we build Arizona's future together.
Interested in learning more about Build Your Future Arizona? Contact Josh Umar, BYF Arizona Project Manager at jumar@phoenixchamber.com. займы онлайн без залога
онлайн займ манимен займ личный кабинетбезотказный займзайм на банковский счет без отказа взять займ без отказазайм по системе контактзайм от учредителя проводки