The ATHENA Awards, an internationally prized honor, recognizes the achievements of businesswomen across the Greater Phoenix region.
ATHENAs are challenged across industries to continue their dedication to leading, serving, and mentoring. The award highlights three women every year who are at the top of their field and who invest in their careers, their community, and especially, other women. ATHENAs demonstrate inspiring leadership within their industry, mentor women throughout their career, and dedicate themselves to the community.
Over the past 32 years, 53 accomplished and compassionate Valley businesswomen have earned the title of ATHENA. Their contributions to our business community are immeasurable and help propel Phoenix forward.
Hear their stories at the ATHENA Awards Luncheon on Friday, November 15.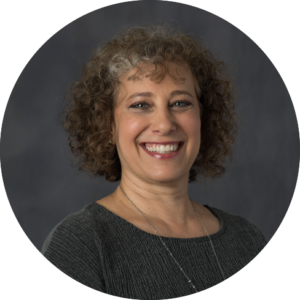 Cindy Dach, CEO, Changing Hands Bookstore & Co-Founder, MADE art boutique and Roosevelt Row CDC
Books transport people to other worlds, and Cindy Dach has made it her mission to help people access as many worlds as possible. As the CEO of Changing Hands Bookstore, she has set a national standard for successfully operating and elevating the art of being an independent bookstore. During her nearly 20 years at Changing Hands, she has transformed the business by curating an elite speaker series, fostering community connections through events, and increasing annual sales by $5 million. In addition to her work establishing diverse and innovative revenue streams for her business, she has dedicated herself to breathing life into Phoenix's arts and culture scene. Her focus on arts and community was instrumental in the creation of Roosevelt Row Community Development Corporation, which she helped establish. From business to community service to mentoring other bookstore operators, Cindy is forging a path for a business that serves the bottom line and the community.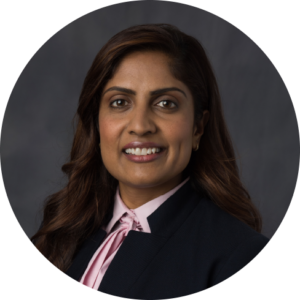 Sarika Desai, DO, CEO & Physician, Arizona Heart 360  
Sarika Desai, DO, is the CEO and Cardiologist at Arizona Heart 360, P.C., a practice that she has built from the ground up. With a deeply held belief in patient-centered care, she left a lucrative career to build a practice focused on putting patients and their families first. In just over two years, she has gone from two patients to nearly 2,000 patients. As one of only 10% of women in cardiology, she is setting an example for other women that following your passion and navigating a difficult landscape is a worthwhile pursuit. To support other women in her field, she created and has served as the Arizona Women in Cardiology Section Chair for seven years, and provided guidance to other female doctors on how to replicate her work in their communities. With heart at the center of her work, Sarika is mixing passion, business, and health to break barriers and transform models of care.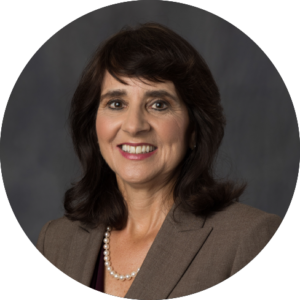 Heidi McNeil Staudenmaier, Partner, Snell & Wilmer, LLP
A partner at Snell & Wilmer, LLP since 1990, Heidi McNeil Staudenmaier crafted a well-rounded reputation for being the most well-respected attorney—locally and nationally—in her practice area of Indian Law, Gaming Law and Business Litigation. In her field, she has been recognized with numerous prestigious awards, and she has a national platform to educate and advocate. Locally, she helped found the Native American Bar association of Arizona and dedicates her time to mentoring Native American law students at ASU. Beyond mentoring, she volunteers in her neighborhood as the founder of Arcadia Cares: Food for Kidz Packathon, which has provided nearly 500,000 meals to local families. In her industry, she works closely with the Volunteer Lawyers Program. Known for going out of her way to help others, Heidi leverages her gentle demeanor and kind spirit to push women out of their comfort zone and provide guidance to them as they pursue their dreams.
Liz Shabaker, CEO, Versant Capital Management
As the CEO of one of the largest registered investment advisory firms, Liz Shabaker is a leader in her industry. Under her leadership, Versant Capital Management has grown from three employees to more than 20 employees. Together, they manage more than $900 million in assets. In her community, Liz is a stalwart advocate for Free Arts for Abused Children of Arizona, and, during her time as president of the board, has helped them secure $2.5 million grants and purchase new office space. In addition to that work, Liz serves as a child advocate and mentor for Court Appointed Special Advocates or CASA. She mentors young women who are in foster care and guides them on how to maximize their opportunities for success. By setting a strong example of female leadership, Liz is showing and telling young women how to cultivate success in their lives. займы онлайн без залога
buy viagra online веб-займвзять займ без процентовзайм манимен займ на займерпросто деньги займзайм наличных микроклад займ личный кабинетзайм под материнский капитал в сбербанкелови займ личный кабинет