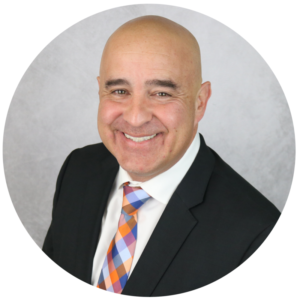 Yesterday marked the 126th Labor Day for our nation. For much of our nation's recent history, we've enjoyed and benefited from traditionally low unemployment rates. From 1948 through 2019, our nation's unemployment rate averaged 5.6%. Then, March 2020 and an unprecedented global pandemic took our booming economy and transformed it into the worst economic crisis since the Great Depression, resulting in an immediate spike in unemployment.
In July, the nation's unemployment rate was 10.2%, down from the record high of 14.7% in April. Currently, Arizona's unemployment rate is 10.6%, 6% higher than it was at the start of 2020. The Greater Phoenix Chamber's Arizona Economic Dashboard will be following unemployment rates and other key trends in our state.
Despite these insurmountable figures, many industries in Arizona are hiring and actively seeking individuals who are willing to retrain or learn a new skill to fill critical gaps in the fields of construction, health care, cybersecurity, financial services, information technology, advanced manufacturing, and more.
As our state, and our nation, continue to combat the devastating economic impacts of the COVID-19 pandemic, community organizations like the Greater Phoenix Chamber Foundation are pushing forward with efforts to build a foundation for a stronger economic future.
With a focus on key industries—construction, cybersecurity, health care, and financial services—the Foundation supports critical workforce development efforts and bridges the communication gap between employers and education providers.
Since 2016, we've launched a website highlighting Arizona's cybersecurity ecosystem, partnered with key stakeholders to create new training programs for underemployed individuals, and held curriculum reviews to better align business needs and education offerings. Most notably, we successfully launched Build Your Future Arizona, a multi-year marketing campaign to increase awareness about careers in the building trades to fill the 10,000 open construction career positions in Arizona.
In the coming year, we are reigniting our workforce development efforts and will be launching two new workforce collaboratives in the crucial industry sectors of advanced manufacturing and information technology.
Additionally, to support employers through the COVID-19 pandemic, we created a monthly webinar series dedicated to discussing relevant workforce issues like returning to work, the importance of childcare in reopening business, hiring trends, and more.
As our state and nation continue to adjust and respond to our constantly changing circumstances, the Foundation will be diligently working to help employers develop vital workforce strategies and to work with community partners to strengthen Arizona's talent pipelines in critical industries.