The ATHENA Awards, an internationally prized honor, recognizes the achievements of businesswomen across the Greater Phoenix region.
ATHENAs are challenged across industries to continue their dedication to leading, serving, and mentoring. The award highlights three women every year who are at the top of their field and who invest in their careers, their community, and especially, other women. ATHENAs demonstrate inspiring leadership within their industry, mentor women throughout their career, and dedicate themselves to the community.
Over the past 33 years, 56 accomplished and compassionate Valley businesswomen have earned the title of ATHENA. Their contributions to our business community are immeasurable and help propel Phoenix forward.
Hear their stories at the ATHENA Awards on Friday, November 6.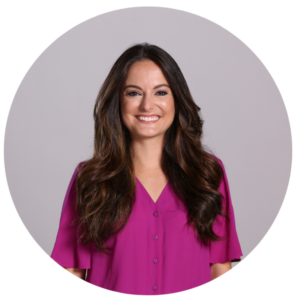 Veronica Aguilar, Associate Director of Alumni Career Services, Arizona State University
Veronica Aguilar is a champion for achieving equity through education. As the Associate Director of Alumni Career Services at Arizona State University, she helps connect Sun Devils to pivotal growth opportunities to help them achieve economic success. A first-generation college graduate and Teach for America alum, Veronica is passionate about role modeling and helping others find careers that better their communities. As a founding member of the Teach for America Arizona alumni board, Veronica guides former corps members as they navigate how to give back and achieve meaningful career success. Amid COVID-19, Veronica doubled down on supporting the community, creating the Young & Empowered Women's Association to foster connection during this unprecedented time.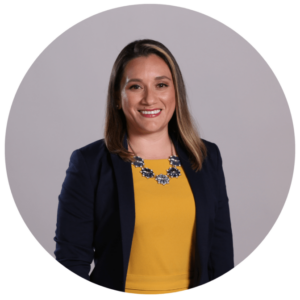 Anna Carolina Ortiz, International Program Director, Esperança
From an early age, Anna Carolina Ortiz understood the importance of giving back to those around her. As a college student, Anna volunteered with Chicanos Por La Causa. And she didn't stop there. After graduating from Arizona State University, Anna served two years in the Peace Corps, where she taught in Panama.  Since her time in the Peace Corps, she's discovered her passion for international humanitarian aid and public health. Today, she is the International Program Director for Esperança. In addition to her day job, Anna founded the Arizona Global Development network to support nonprofits working in humanitarian aid. A devoted community servant, Anna role models by example and through direct mentorship of youth and young women.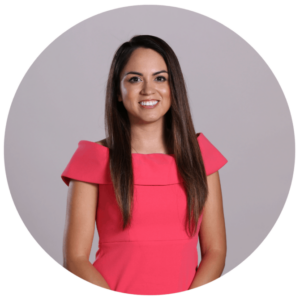 Monica Trejo, Arizona State Director, National Domestic Workers Alliance/Care in Action
Throughout her life, Monica Trejo has viewed obstacles as opportunities. As the state director for the National Domestic Workers Alliance/Care in Action, Monica is forging a path for vulnerable domestic workers. A leader in her community, Monica leverages her position to connect women with opportunities and critical lifelines. She uses her voice as a rallying call to other women to organize and advocate. A former Teach for America teacher, she's passionate about education and serves as the Tempe Elementary School District Board President. In this community role, she's driven to ensure that all students have equal access to quality learning.  Through her work and community service, Monica role models to others that, with passion and purpose, any dream can be achieved.