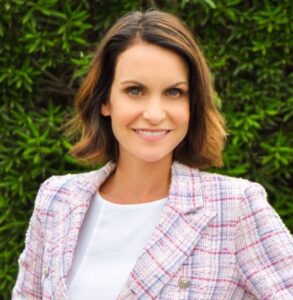 By Erin Mettille
Leaving home and the network you've always known can be one of the toughest transitions a person can go through. For me, leaving my hometown of Seattle brought with it a lot of challenging goodbyes – goodbyes to family, friends, and familiarity with the business community that shaped my days as an early career professional. Leaving a place where I felt I had a complete pulse on the city, economics, business ecosystem, and my own network, was quite simply… terrifying. How would I re-build a network from scratch? How would I use my skills in a new place with differing business needs? I could write an entire novel on the early networking opportunities and misses I threw myself into from the get-go. Nevertheless, I had committed to my new home, and was excited to find "my people" in Phoenix.
Joining the Valley Young Professionals was a pivotal connection point for me. It truly connected me personally and professionally to my new home. In VYP I found an amazing group of individuals with tremendous reach and diversity of backgrounds, all with a dedicated pursuit – build lasting relationships and transform the Valley. I am proud to say that a decade later, some of my closest friends and business relationships have emerged from this group. I've learned so much – how to help people find their voice in a board room (mine included), how to create a safe environment for constructive and opposing views, how to listen, and how to focus. Most importantly, I learned the value in working with others to transform Phoenix into a highly sought-after community for future generations to study, live, work, and thrive.
Flash forward a few years and I couldn't be more honored, humbled, or excited to take the momentum that so many others have built on, and all that I've learned, to support the "big" GPC Board and their ambitious and transformative goals. Coming out of the challenges of last year, I know that this year will be unlike any other. As we begin to emerge from remote environments, engage face-to-face again, and roll up our sleeves with an eye towards recovery and growth – I am thrilled to stand alongside the GPC board to make the coming years unmatched in growth and innovation for the Valley we call home.